We do our best to give you great talks, inspiring spaces, and tasty coffee and breakfast every month, but the best part of CreativeMornings is the people. So we're showcasing a few of the faces of our fabulous volunteers!

Meet Ole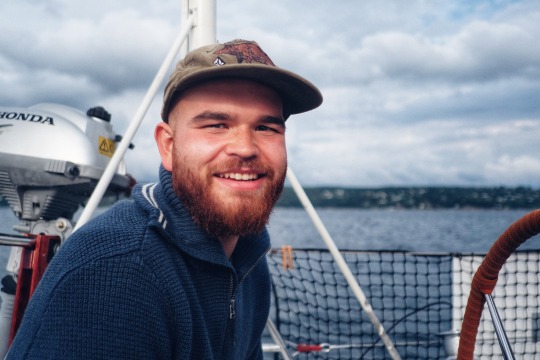 What do you love about Oslo? The best thing about Oslo is that I can just hop on my bike and go everywhere I want. Whether I head into the forest and bike miles on miles all day. Or down to the ocean to go for an evening swim. Sometimes I'll also just bike around to people-watch.
What do you enjoy most about CreativeMornings? Having a monthly theme makes CreativeMornings unique to me. I have not experience anywhere else I've been to a breakfast keynote. It gives the speakers a context for their talks I don't think they would have had otherwise. It is also interesting to see how the different chapters around the world interpret the theme. Breakfast AND inspiring and educational input is also a killer combo.
What are a few of your favorite themes/talks/speakers we've had here in Oslo? Jimmy Westerheim and Nikol Mard – Check them out online!
What's the best or worst advice you've ever been given? "Never do today what you can do tomorrow" - And that's how procrastination was born.
How do you take your coffee? None - but i'll take a Farris.
What are 3 things you do in your daily routine to feel productive, active, and grounded? I try to journal and meditate everyday. It helps feel good and keep track of the bigger picture. Biking everywhere keeps me active.
Share your creativity! What are you working on these days? I've just started a 365 photo project! The rules are simple – One image everyday. It should be shot and uploaded within the 24 hours of that day.
Recommendations
Movies: The new season of Homeland is great! Sadly it is the last season. Parasite
For the book worms: Sapiens by Yuval Noah Harari. If you haven`t read it yet, do it!
Podcasts: Chase Jarvis (a great podcast about creativity, entrepreneurship and photography)
Music jams: Have you tried to only listen to your discover weekly on repeat for a few weeks in a row? The rabbit hole is endless…
Where can people find out more about you?
Oslo community






see everyone