← Load previous
Adobe CC's Creative Jam!
We're excited to welcome Adobe back to San Diego as they host their secondCreative Jam! in the heart of downtown! Adobe is doing amazing things within different communities and one way they are bringing folks together is through these locally curated events.
We are honored to be partnering up with the folks at Adobe & Creative Cloud to bring these events to our community! This event is guaranteed to be awesome and a great opportunity to meet new friends and collaborators. Check out the event details below!
The evening kicks off with presentations highlighting the work of 4 local photographers. At the same time, in the next room, 15 photographers will be competing in the tournament. These select Photographers are notified of the photo assignment in the morning, they go out and shoot it however they envision it and come in that evening to post process their shots.Once the presentations wrap, tournament participants will take the stage to share their images with you.
As part of the audience, you'll judge each submission and help select the People's Choice winner.We're excited to have Volldrauf providing the live mixing and musical selections for the event. He'll be keeping the #creativejam funky until last call.And a shout out to our caterer A MIHO Experience for bringing all their deliciousness!

Event Details:
Thursday, February 25th
7PM - 9:30PM
319 7th Ave, San Diego, CA

It was about this time last year that we opened the doors of Moniker Warehouse for the first time and welcomed folks to our first ever CreativeMornings San Diego chapter event! 
Here we are, one year later having learned a lot and made many friends throughout the last year. 
We're kicking off 2016 this month and going straight to the real talk, literally. January's #CreativeMornings theme is 'Language'.
Speaker details coming soon!
Venue: San Diego Public Library
Date: January 22, 2016
Time: 8:30AM-10AM
*Inspiration Provided
December will be our last#CreativeMornings event for 2015 and we're wrapping things up with a bang! We're brining in 4 speakers from our audiences to have them share their take on this month's theme with everyone.
There's still time to register! Head over to our site (link in bio) to grab your free ticket for a seat, some coffee and donuts!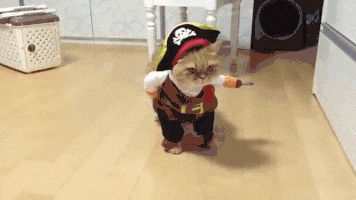 You Guys! Don't forget that this Friday we're hosting a costume contest as part of this month's event and the theme "Shock." Because our event this month is the day before Halloween, we're asking all of you to come out dressed to impress in your best/wittiest costume ideas. We hope you all take advantage of this opportunity to let loose a little and join your fellow creatives in a friendly costume competition! We're giving away an appleWatch to the 1st place winner as well as giftcards and other prizes to runners up. Here's the low-down & contest rules: 1. You must be dressed in a costume. (Thick rimmed glasses, boots, denim jackets, beards and/or other everyday normal attire does not qualify you as "A Hipster.") 2. You must take a photo in the @AmigoBooth by yourself in a way that best showcases your costume. Email yourself the photo (or use the app) and post your contest photo to Instagram and tag #CMSanDiego as well as @CreativeMornings_SD in your caption. (If we don't know it exists, it doesn't.) 3. Now you wait. We'll compile a list of finalists and use an online poll that lets YOU control the votes! The most popular costume wins the watch and the subsequent runner ups will be gifted with glorious giftcards for use as awesome local establishments.
Hello CMSD Family!

Our friends at TEDxSanDiego are hosting their 6th event this Saturday, October 17th. This year the theme is 20/20 Vision, which speaks to our innate desire to see the world around us with a greater sense of clarity. TEDxSanDiego will examine what our world may look like in the year 2020, from a global, regional, and personal perspective. The 12 speakers and 3 performers that will be featured on the main stage will challenge and inspire each of us to ask ourselves "who will I be in the year 20/20?". You can view a complete list of the speakers and their bios, here. In addition to all of the speakers and performers who will take you on a journey of insights and revelations inside Symphony Hall, they have turned B Street into Innovation Alley to showcase twenty of San Diego's most innovative and creative entrepreneurs. EVENT DETAILS:
TEDxSanDiego: 20/20 Vision
October 17, 2015
11:00am-6:15pm
Symphony Hall in Downtown San Diego TEDxSanDiego is offering CreativeMornings San Diego attendees $15 dollars off standard ticket price using the promotional code: CMSD. They're also giving away tickets to 4 lucky, but random, attendees who register using our promotional code.
We hope to see you this Saturday for a day of inspiration at TEDxSanDiego.
– The CMSD Team
What will our world look like in the year 2020, from a global, regional, and personal perspective?
At CreativeMornings San Diego, we're big fans of the East Village neighborhood. This unique and thriving area of Downtown offers a canvas for some of San Diego's most creative initiatives, and we're proud to hold our events at awesome spots like Moniker Warehouse and San Diego's Central Library.

The East Village Association has been a HUGE part of our growth here in San Diego and we have collaborated this year as we launched our event series. They're throwing a kick-ass event - The Un-Gala Awards to celebrate all things East Village. The party is on October 8th from 5pm to 8pm @ Quartyard. Let's hang out! There will be awesome entertainment, live music, a silent auction, and quality food and drink.
Cast your vote for what makes East Village so awesome! Vote and pick up your ticket via the links below:
[Vote Here]  Hurry voting closes on September 25th!  

Want more details about the event? Visit EVA's website or chat with them at our CreativeMornings event on Friday.
- The CMSD Team
We're excited to hosting San Diego artist, performer, activist & educator, Perry Vasquez this month for our CreativeMornings event. 
Born in Los Angeles but transplanted to North Carolina at a young age, Perry's early years were shaped by the musical culture of gospel, blues, rock and bluegrass. "My first formal art lessons were thanks to the intervention of concerned church ladies who took me outside to practice sketching landscapes." 
Perry went on to receive an A.B. in Political Science and Studio Art from Stanford University during which time he became interested in publishing and put together his own publication, Nihl Magazine while interning at WET Magazine in the summer of 1981. 
Perry has since served as Assistant Curator at the Centro Cultural de la Raza, graphics specialist at the Interactive Cognition Lab at UCSD, operator of Ice Gallery, all while exploring his fine art skills and showing his work around prominent galleries and museums. 
In 2008, Perry made his first appearance in the documentary film world. He produced Fotoaktion!, a film about the life and work of artist Dois "Boris" Berman. 
He continues to teach, paint, and serve on the Board of Directors at The New Children's Museum in San Diego. 
Join us on July 31st
Moniker Warehouse
Doors @ 8:30AM 
We're so proud of what our local community of creatives are doing within San Diego and we couldn't be more excited about what AIGA is doing within the design community. 
- - 
AIGA San Diego is proud to present the second PROCESS OF PROGRESS event highlighting the highest level of interactive design. We are incredibly excited that Anton & Irene will be visiting us from New York. Their work has been awarded almost every major web design award in the industry including Cannes, Red Dot "Best of the Best" award, The Webbys, FWA, Interaction Design Association and The European Design Awards.

Anton and Irene are team of UX and Design leads (form of Fantasy Interactive). Anton & Irene are in the process of opening their new studio in Brooklyn. In addition to launching premium web and app experiences for clients like Wacom, USA Today, EA, HTC, Google, Nickelodeon, FOX, Verizon, BBC and Red Bull, they are world renowned speakers who travel internationally for OFFF and FITC, Adobe, Generate, Cannes Lions, Hyper Island, SXSW, and many others.
They are known for speaking candidly explaining their process and the biggest failures and f*ck ups in their careers and share their lessons learned.
Additional Details
Registration and mingling time starts at 6pm. Speakers take the stage at 7pm.
After-party details to come soon!
Many thanks to Metajive for their partnership on this event.
Game of Drones: An Inside Look to High Flying High Tech
Drones or Unmanned Aerial Vehicles (UAVs) are all over the news these days. Overseas and domestically, through government, commercial and personal applications, UAVs are becoming more and more a part of our everyday lives. As their use is more commercialized, what impact will UAVs have in your industry or your business? If you think they may not apply, you may be wrong.
Our panel has been working with UAVs since the mid 90's. (That's right) Some have been instrumental in their government use and are now shaping the way small and big business alike are applying the high flying technology. Learn with 6º as we hear about the regulations, policies, concerns and liabilities surrounding these super cool devices.
About our 6º Breakfast Speaker Series
The best way to start your day is eating breakfast with us! Join 6˚ along with 200-250 San Diego professionals and listen in on our informative panel. Expect to hear personal experiences, gain advice and learn about business trends from top leaders in our San Diego community. Keep in mind this is also a great way to sit with your peers and further your business connections while making new connections. Doors open at 7:30am and it will be crowded from the start. The panel discussion begins between 8-8:15a and lasts until 9:30a including Q&A from attendees.Panelists include:
Jeff Goldfinger - Instructor/Facilitator, The Maher Group
Kevin Powers - Co-Founder, KAPture Digital Media
David Cain - Attorney, Ballard Spahr
Treggon Owens - CEO, Aerial MOB
Rich Martindell - VP of Course Content and Experience, King Schools
Thanks for spending your Friday morning with us last week! It was great having Lenny Ignelzi share with us. We loved what he said regarding practice and how you can never practice too much. Dropping some wisdom bombs for sure! We mentioned a couple awesome events coming up and want to get you plugged in within our city happening!
Join us for a piece of paradise to give those in our industry peace of mind. 
Every dollar raised will help support marketing and advertising industry colleagues facing life crisis situations. Enjoy a beautiful sunset, gourmet food, tropical tunes and our signature SAFE Lei Cocktail. And know that every dollar you spend is making a difference.
This even is SAFE's primary means of funding and your support will contribute to our SAFE fund. Benefits include tickets, onsite visibility, co-marketing, and more. Plus, all donations are tax deductible.
We have thousands of dollars of prizes we will be auctioning off including a trip to paradise (Costa Rica, Cozumel, or Cancun), a golf package with full set of Callaway clubs, a music package with an autographed electric guitar and concert tickets, and an entertainment package including whale watching and sailing tickets, and much more! 
Ticket price at the door: $60 - Buy early and save!
more
San Diego team



Learn more
San Diego community







see everyone