Equal passion for all things coffee and chocolate! * Multilingual w/ proficiency in English, Spanish, Gujarati, and enough Hindi to enjoy Bollywood. * Enjoy following my heart and head, which has led me from a nonprofit think tank to being an educator in the Bronx, Chicago, DC, and Raleigh to working to help make transit accessible for all by supporting an awesome team.
purpose driven processes; plan, do, check, repeat; getting things done; motivating others and working on teams
developing Photoshop skills, speed reading, meditation, learning to live in silence, prioritizing exercise, not sticking my foot in mouth so often.
we are in charge of the beauty we receive and cultivate
Professional Home Organizer
how to make kitchari: a favorite and nostalgia-laden rice-dish made of moong dal, turmeric, salt, and all the deliciousness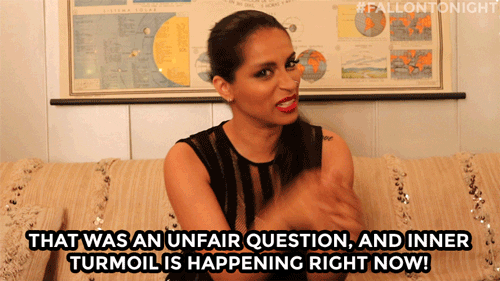 Vaishali's CreativeMornings activity