Adrian Smith | Virtual Event
May 29, 8:45am - 10:00am EDT. Hosted at Virtual
part of a series on Nature
About the speaker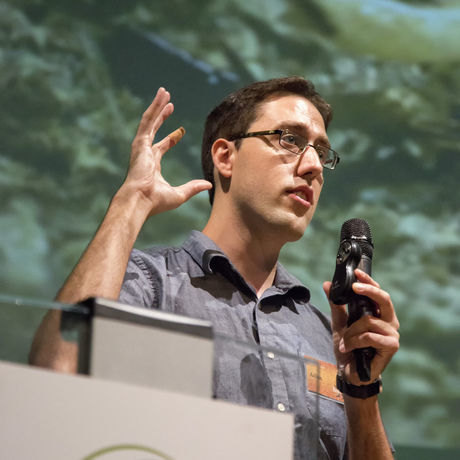 Adrian Smith, Ph.D. is an entomologist and media maker. Most days, you can find Adrian working in a glass-walled research lab at the science museum in downtown Raleigh, filming insects. In his research he's discovered curiosities of the insect world ranging from ants with 200 mph jaw movements to fly maggots that live in dead trees and use their bodies as a spring to fling themselves into the air. His more creative work centers on media production and sharing stories about science, discovery, and interesting bugs. At NC State, he teaches media making to scientists in his course "Creative Media Production for Scientists". He is the Head of the Evolutionary Biology & Behavior Lab at the NC Museum of Natural Sciences and a Research Assistant Professor in Biological Sciences at NC State.
Local partners
Additional details
A VIRTUAL GATHERING
For our virtual event, we'll be gathering via Zoom. Registered attendees will be emailed a protected link before the event. New to Zoom? Join the club and sign up for a free account ahead of time.
Please note you will need to register by 8:00 am on Friday, May 29, to receive the Zoom log-in details.
Location
Hosted at Virtual
Online
Raleigh, North Carolina United States
When May 29, 2020
8:45am - 10:00am