Virtual
What are Virtual FieldTrips?
FieldTrips are meetups to interact, learn and collaborate in an effort to level-up your creative life. Built on top of our 20,000 monthly attendees at CreativeMornings talks, FieldTrips are community-organized events built on the spirit of generosity that has powered CreativeMornings events for the past 10 years.
Thanks for participating! We're lucky to have you.
Align Your Energy With Your Wealth
– Hosted at FieldTrips on Zoom
About this FieldTrip
What does it mean to be wealthy, and what does wealth have to do with your energy?
While wealth and success may look different for everyone, one truth stays the same for all: energy is everything—and aligning it with what you value will not only change your business and your bank account, but it'll change your life. In this workshop, you'll uncover timeless wisdom, innovative business insights, and discover ideas and new rules for building conscious wealth without giving up who you are and what you stand for.
Stacy Hartmann, a business success coach and the founder of The Wealthy Minimalist, walks you through the three wealth codes you need to know in order to align your energy with the wealth you seek and deserve. Stacy, who has been called the "woo-est" business coach, will help you tap into your inner guru and guide you through the business of energetics. By outlining spiritual concepts in a unique and practical way, you'll learn an organized and systematic approach for understanding your energy to bring in more abundance while creating real impact.
About your Host
Stacy Hartmann is a business success coach, international speaker, and the founder of The Wealthy Minimalist. She helps the world's leading coaches, consultants, and expert-preneurs transform their lives, their businesses, and their bank accounts without the hustle.
Stacy's clients have become manifesting powerhouses, started their own six-figure companies, innovated new methodologies, become authors, and shifted paradigms. She has been referred to as "the client-attraction alchemist" thanks to her signature methodology, Business Energetics, that uniquely blends marketing and sales with consciousness and energy.
Stacy has spoken at events like The Revenue RevUp Intensive and Business Building Rockstars, and was the lead trainer for iPEC—the nationally acclaimed and go-to professional coach training organization—for over three years. She is currently the business mentor for various other organizations. Stacy has also been featured as a guest on several popular podcasts, including Find Your Awesome, Making the Maven, and Feminine & Fulfilled—just to name a few.
When she's not helping 1000s of people manifest wealth that matters, she's making a dent in her universe by spending time with her loving family in Red Wing, Minnesota, where she lives. Join Stacy's community of high-vibe entrepreneurs on Facebook or visit her website to start changing your life today.
Organizer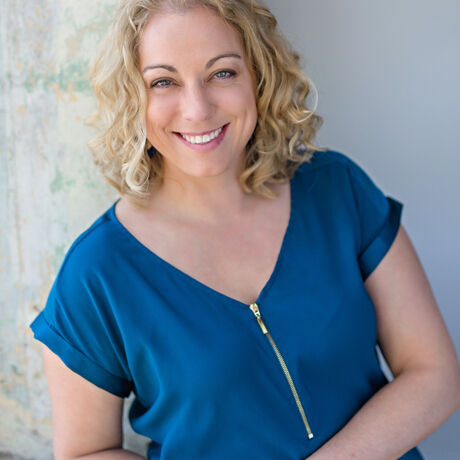 Stacy Hartmann
Location
Hosted at FieldTrips on Zoom
Zoom
Brooklyn, NY United States
When
–