Virtual
What are Virtual FieldTrips?
FieldTrips are meetups to interact, learn and collaborate in an effort to level-up your creative life. Built on top of our 20,000 monthly attendees at CreativeMornings talks, FieldTrips are community-organized events built on the spirit of generosity that has powered CreativeMornings events for the past 10 years.
Thanks for participating! We're lucky to have you.
Be Fiercely Human - An Adventure in Mindfulness & Improv
– Hosted at FieldTrips on Zoom
About this FieldTrip
It's easy to lose track of our best human qualities in these uncertain times. Yet, our sense of joy can still be available. Join applied improv practitioner Beth Boynton, RN, MS, CP and mindfulness teacher Liz Korabek-Emerson, MFA for an interactive Field Trip to help you navigate this time with grace.
Beth and Liz will lead meditations in real-time, facilitate simple non-performance improvisations - Seriously? Online? Yes, and discuss how this combination can provide rich opportunities to tap into your own inherent wisdom. This is the Fiercely Human approach for creating healthy home and work environments.
Let us cheer you up and calm you down!
No experience necessary and you'll take home fun activities to try with family, friends, and colleagues!
About your Host
Beth Boynton, RN, MS, CP is an organizational development consultant, founder of Boynton Improv Education, LLC and the author of multiple books and articles on communication and leadership. She is a certified applied improvisation practitioner, a pioneer in developing improv as an experiential teaching strategy for soft skills and a member of the Human Dignity and Humiliation Studies Education Team. Learn more at BethBoynton.com.
Liz Korabek-Emerson, MFA is a certified mindfulness teacher, wellness coach, and theatre artist. She is the founder of Korabek Training and an adjunct faculty member of NHTI (Concord Community College). She is dedicated to helping people become more resilient by connecting to their inherent wisdom, confidence, and compassion. She designs and facilitates mindfulness-based programs for hospitals, communities, and businesses. Learn more at Korabektraining.com.
Organizer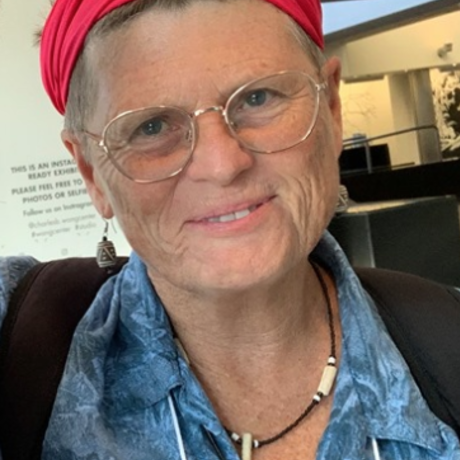 Beth Boynton
Location
Hosted at FieldTrips on Zoom
Zoom
Brooklyn, NY United States
When
–