Benjamin Lowder
– Hosted at CIC @ CET
part of a series on Community
About the speaker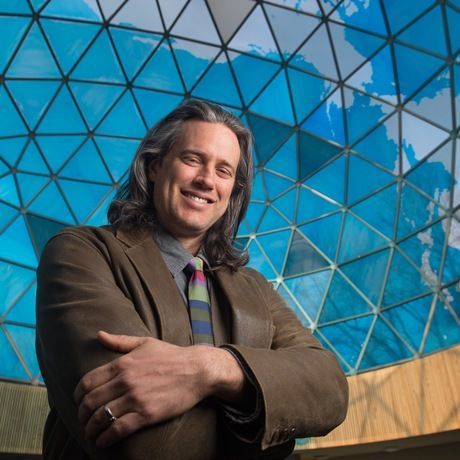 Benjamin Lowder is a fine artist exhibiting artwork comprised of geometrically arranged reclaimed wood and vintage metal signage. Lowder is a creative consultant at the Center for Spirituality and Sustainability housed in a Buckminster Fuller designed geodesic dome on the SIUE campus. Lowder also serves on the board of the Fuller Dome Home historic site in Carbondale, Illinois which is the house that Bucky lived in while teaching at SIU.
Lowder's current series of artwork is titled, "Myth, Math & Magic." This series is comprised of two and three dimensional totems constructed of reclaimed lumber and vintage metal signage. The advertising tropes of the vintage signs are deconstructed and reassembled into sacred geometric patterns that break the magic spell cast by the advertising's original letterforms. These artifacts are recast to transmute feelings of nostalgia for an unsustainable past while drawing forward ancient wisdom to support an abundant future.
In the Spring of 2018, Lowder founded an art gallery in St Louis called Cherokee Street Gallery. Cherokee Street Gallery will be hosting exhibitions that explore the intersection of nature and iconography. The gallery will curate artwork that evokes the miracle of the natural world through humanity's distilled symbolic language.
Additional details
August's theme is COMMUNITY! 🌍 It was chosen by CreativeMornings/Philadelphia and illustrated by James Olstein (jamesolstein.com).
Location
Hosted at CIC @ CET
20 S Sarah
St. Louis, Missouri United States 63108
When
–