About the speaker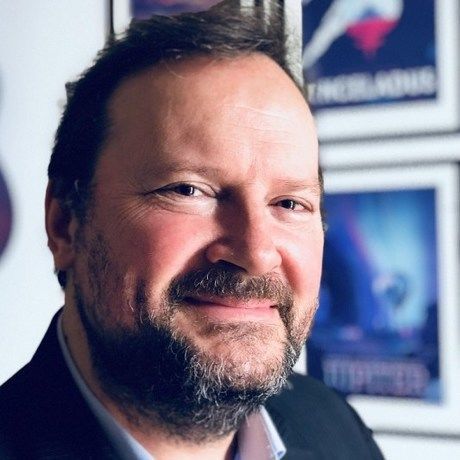 David Orban è nato a Budapest, ha studiato fisica presso l'Università di Padova e l'Università di Milano.
David supera i limiti della specializzazione, contribuendo alla nascita di un nuovo Rinascimento. Egli afferma "La mia visione si colloca all'incrocio tra tecnologia e società, di cui auspico un'evoluzione comune."
È un investitore, imprenditore, autore, conferenziere e leader di pensiero del panorama tecnologico globale. I suoi successi imprenditoriali abbracciano molte aziende fondate e cresciute in oltre venti anni.
Uno dei primi ad adottare tecnologie blockchain, è stato il keynote speaker al primo Ethereal Summit nel maggio 2017 a New York con una visione stimolante di come le tecnologie blockchain catalizzeranno un cambiamento di fase nell'organizzazione socio-economica delle nostre società.
Fondatore di Network Society Research, un'organizzazione non-profit globale con sede a Londra, che crea una visione e strumenti di analisi per consentire ai singoli, imprese e la società in generale di affrontare positivamente il cambiamento inarrestabile verso le tecnologie decentralizzate e distribuite che superano le funzioni centralizzate e gerarchiche dello Stato Nazione.
Fa anche parte della Facoltà ed Advisor della Singularity University, con sede in California, è investitore nel Fondo Accelerator Labs della Singularity University (ora SU Ventures) ed è Consigliere di SingularityU Italy. Singularity University è un'università interdisciplinare la cui missione è quella di riunire, educare e ispirare i leader che si sforzano di comprendere e facilitare lo sviluppo di tecnologie che avanzano esponenzialmente al fine di affrontare le grandi sfide dell'umanità.
Come ricercato relatore, ha tenuto oltre 100 conferenze in tutto il mondo. È autore di Singolarità: con che velocità arriverà il futuro, edito in Italia da Hoepli.
È professore aggiunto presso la LUISS Business School di Roma, una delle principali istituzioni italiane che prepara la leadership di gestione e di innovazione del futuro.
È advisor di Humanity+, un'organizzazione dedicata a promuovere la comprensione, l'interesse e la partecipazione in settori di progresso scientifico e innovazione emergente a beneficio della condizione umana.
Il motto di David Orban è: "Qual è la domanda che dovrei fare?" Questo concetto racchiude il suo approccio per accelerare i cicli di invenzione e innovazione necessari a costruire il Nuovo Mondo.
Favorite quotes from this talk
No quotes yet. Sign in to tag a quote!
Hosted by ANCONA | PURPOSE | ZOOM
Date April 24, 2020
80

Lovely Attendees







see everyone