DeMaciiio on Pioneer
– Hosted at Detroit Foundation Hotel
part of a series on Pioneer
About the speaker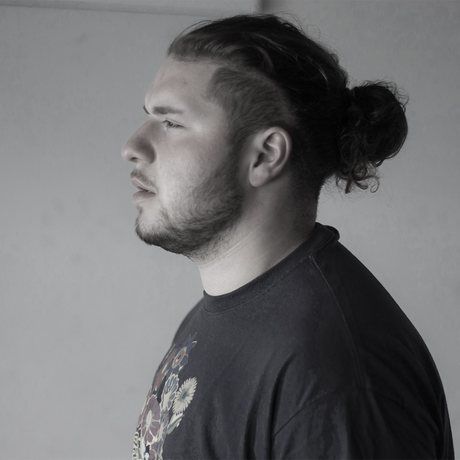 DeMaciiio is an anomaly all his own. A student of multiple musical genres: soul, rock, jazz, and classic boom bap hip-hop are all a part of his foundation. His ability to bridge modern flows, socio-political content with high-level lyricism make him a standout in the new school.
His content is drawn from his surroundings—the pockets of despair, the pain, hurt, and ugliness of his community—and is transformed into beautiful poetry and narratives of both external and internal reflection.
He has worked DJ Sicari, Boca Floja, Guilty Simpson, DJ Los and Jamal Bufford of The Black Opera. DeMaciiio has performed at over 250 venues across the country, reaching as far as Mexico City, Berlin, Paris and Amsterdam.
Local partners
Huge is a global experience agency providing digital transformation and marketing services to the world's largest businesses and best-known brands. Huge Oakland is located in the historic Tribune Tower and has worked with notable local companies such as Google, UCSF and Zelle.
Detroit Foundation Hotel combines communal, industrial, and luxury design to transform Detroit's former Fire Department headquarters (built in 1929) into a 100-room hotel. With spaces designed for socializing, creating, eating, drinking, and relaxing, we will bring together world travelers and neighbors and showcase Detroit's legacy and knack for innovation.
There's healthy. There's tasty. Then there's healthy and tasty. At KIND, we believe you deserve both—we call it our brAND philosophy. That's why you'll find all of our snacks are pretty much the nirvana of healthful tastiness. What began with just 8 bar varieties in 2004 has grown to over 22 bars and 6 Healthy Grains snackable clusters, and a multitude of new recipes being perfected and refined to our standards in the KIND kitchen.
Location