Dr. Marla Spivak
– Hosted at Streaming Online
part of a series on Biophilia
About the speaker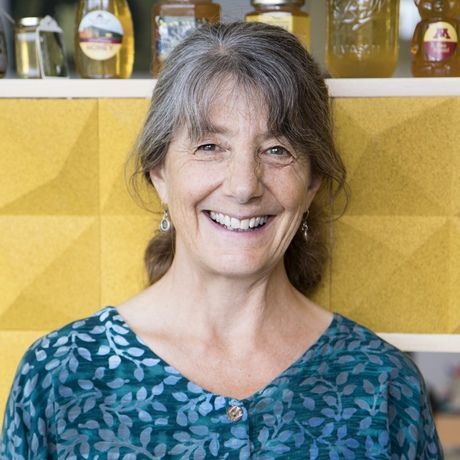 Dr. Marla Spivak is an American entomologist, and Distinguished McKnight University Professor at the University of Minnesota specializing in apiculture and social insects. She and Gary Reuter bred a line of honey bees, the Minnesota Hygienic line, and are now initiating a new breeding program to select bees that can defend themselves against diseases and parasitic mites. Other current research includes studies of the benefits of plant resins (propolis) to honey bees, and the effects of agricultural landscapes and pesticides on bee health.
Marla's interest in bees began when she worked for a commercial beekeeper in New Mexico in 1975. She obtained her PhD from the University of Kansas in 1989 on the identification and ecology of Africanized and European honey bees in Costa Rica. She was a post-doctoral researcher at the Center for Insect Science at the University of Arizona before coming to the University of Minnesota in 1993.
Photo credit: University of Minnesota
Additional details
Virtual Event Register as usual, and we will email all attendees with the Zoom link to join the virtual event. Please download & install Zoom (or make sure to update) before the event.
What Will The Event Be Like? CreativeMornings is all about inspiration and community. We'll have opportunities for you to interact and engage with each other, plus a talk from Dr. Marla Spivak of the U of M. Marla was scheduled to speak at our May event, but we had to postpone - we're very excited to welcome her this December!
This Month's Theme: Biophilia This month's theme is Biophilia, chosen by our Düsseldorf chapter, illustrated by Lara Paulussen, and presented by our newest global partner Skillshare.
Questions? Please let us know if you have other questions about the event: minneapolis [at] creativemornings.com
Location
Hosted at Streaming Online
Your Home or Office
Minneapolis, Minnesota United States 55199
When
–