Community
– Hosted at Kunsthallen
part of a series on Community
About the speaker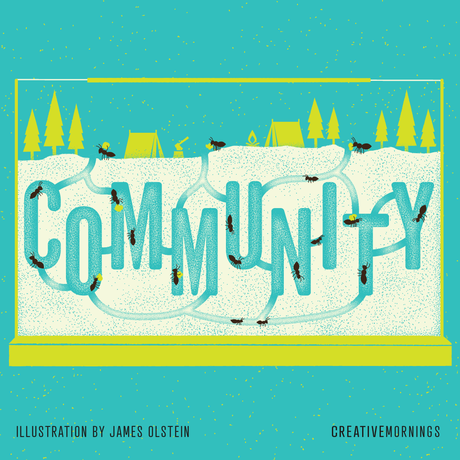 This month we're giving back to our beautiful Trondheim community. That means it is time to just hang out, play games, chat and share ideas on how to make CreativeMornings Trondheim even better.
We know more time to network and mingle has been on many wishlists (aka feedback cards), so come and get to know other creatives and us better.
Join us, and start your day at Trondheim's unique art venue, Kunsthallen. Come along for live music, chat, fun and games, and maybe a few surprises thrown in along the way.
Local partners
Blink Print og Design består av en gjeng kreative og engasjerte mennesker med glimt i øyet, som alltid jobber for å levere høy kvalitet i alle ledd til gamle og nye kunder. Vi er løsningorienterte, effektive og forutsigbare. Dette gjør at vi har stor forståelse for våre kunders behov, god logistikk og et stort nettverk av samarbeidspartnere.
Jacobsen og Svart is a Coffee Roastery in Trondheim. Focused on roasting the most attractive coffee in the market by direct trade, handpicked and fair-pay to the farmers. We Brew to the best of our abilities to honour the famers and guests. We Believe in creating small moments of happiness and we simply want everybody to win the day and have a great moments with us!
Location
Hosted at Kunsthallen
Kongens gate 2
Trondheim, Norway 7011
When
–