Geibral Elisha
– Hosted at Crescent Ballroom
part of a series on Craft
About the speaker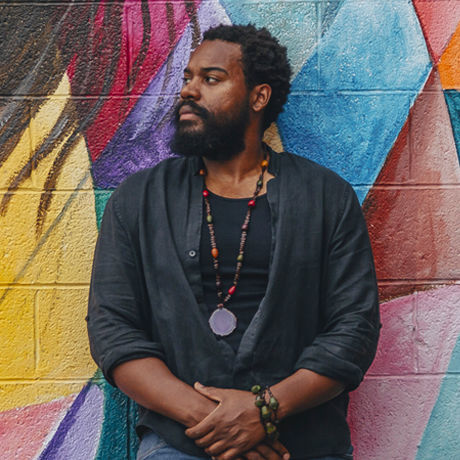 Geibral Elisha is a professional musician, composer, producer, arranger, actor. He was born and raised in Phoenix Arizona and has composed and created all of his music. His music has been interpreted as jazz, electronic, fusion, classical and a few other genres, depending on the setting, listener, and songs performed.
Geibral is a master of his CRAFT, entertaining and delighting audiences with his virtuous performances. He has an astounding technique to paint vivid pictures in your imagination with the beauty of his music. The passion and commitment to his CRAFT of music is a rewarding experience you are not soon to forget!
Join us on June 22 to experience and share the morning with Gabriel and his wonder of storytelling — your ears, soul and inspiration are sure to be delighted!
Local partners
Crescent Ballroom is three things: A mid-sized music venue in Downtown Phoenix with a capacity of 550 people and live music every day; a lounge open daily with full bar service; and a kitchen, Cocina 10, serving Arizona cooking from scratch with homemade recipes and vegetarian options. Cocina 10 and the lounge are open weekdays for lunch and serve food and drinks until midnight seven days a week.
AIGA advances design as a professional craft, strategic advantage and vital cultural force. As the largest community of design advocates, we bring together practitioners, enthusiasts, and patrons to amplify the voice of design and create the vision for a collective future. We define global standards and ethical practices, guide design education, enhance professional development, and make powerful tools and resources accessible to all. Formed in 1989, the Arizona chapter serves the graphic design community and those in related fields within the state of Arizona, and augments the activities of the national AIGA. The Arizona chapter presents several popular and well-attended industry events, including Say Anything, web 101 and the FilmBar film series. Our chapter has increased its demographic reach in recent years, with especially strong representation in Tucson and southern Arizona. Our student membership, the lifeblood of our organization, is growing and highly engaged, providing a continuum of representation from designers just starting out through the most seasoned professionals. The mission of AIGA Arizona is to bring programming to the design community which helps to improve design ability, connect complementary disciplines, encourage social impact and promote community excellence.
Additional details
Crescent Ballroom is located just North of Van Buren on 2nd Avenue. One block west of the Van Buren Light Rail station. 308 N. 2nd Avenue, Phoenix AZ 85003
There are two primary locations for parking, each are $5. Please bring exact change. These lots do not have change. These lots have been approved for use specifically for Crescent Ballroom.
Behind Crescent Ballroom. Enter by Van Buren, immediately before 3rd Avenue. South across Van Buren. Enter from Van Buren or 2nd Avenue.
Location