Giane Brocco
– Hosted at Na sua casa!
part of a series on Nature
About the speaker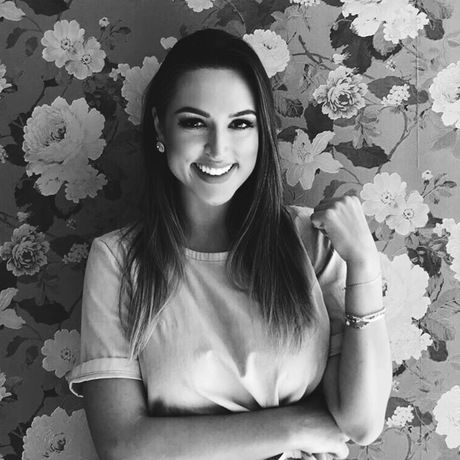 GIANE BROCCO
Fundadora & CEO da Amazu Biomimicry (Consultoria de Biomimética & Inovação-Consciente) e Fundadora do Biomimicry Brasil, Giane é pioneira ao trazer a Biomimética para o Brasil, sendo também uma das 100 primeiras pessoas no mundo a se certificar Especialista em Biomimética. Combina a engenharia com a sua paixão pela natureza para promover inovação, criatividade e liderança a partir da Biomimética. Mestre em Engenharia de Produção e Sistemas, certificada Especialista em Biomimética pelo Biomimicry 3.8 (EUA), e Graduada em Engenharia de Produção-Mecânica. Além disso, estudou Liderança para a Transição na Schumacher College (Londres e Brasil) e Bio-Liderança no Amani Institute. Realiza workshops, cursos e palestras no Brasil e no mundo, em eventos como TEDx Mauá, TEDx PassoFundo, Path Festival, Biomimicry Summit, Globo News Prisma e Friends Of Tomorrow, entre outros. Atua, também, como professora convidada em cursos de MBA e Pós Graduação em diversas Universidades tais como FAAP, Unisinos e Feevale. Com empresas, dentre os projetos desenvolvidos na área da Biomimética, está um novo processo sustentável de injeção à frio com luz UV, Indicadores Ambientais Industriais baseados nas Sequóias e um labirinto sensorial baseado nos super sentidos dos animais.
Additional details
Nesse mês, nos unimos às comunidades de São Paulo e do Rio de Janeiro para criar um evento mais que especial! Junte-se a nós, diretamente da sua casa, nesse encontro virtual da nossa comunidade criativa!
Location
Hosted at Na sua casa!
Rua ou Avenida Sua
Porto Alegre, Rio Grande do Sul Brazil 90130080
When
–