Inclusive - Include with intention and embrace what is unfamiliar
– Hosted at 02 Academy Lagos
part of a series on Inclusive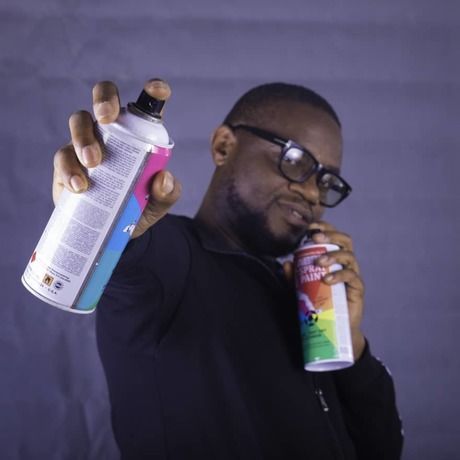 Chamberlin Ukenedo is a Nigerian mixed media artist whose last project, Beyond Oil, explored his fears and hopes for Nigeria following the oil price drop and his advocacy towards the country getting started with diversification not just for the nation, but for its citizens.
Local partners
DoingSoon is a distribution and ticketing platform for events.
We help organisers promote their events through various distribution channels, manage tickets and bookings all in one place. Focus on your preparation while we do the heavy work for you.
We create solutions through design for digital products for both small and large businesses across the globe, we have worked on projects for companies like Mercedez Benz, Alior Bank, Cosmopolitan, H&M, and many more. We work remotely from Lagos and Prague.
Printivo.com is a Lagos-based DIY (do it yourself) web-to-print-to-doorstep platform. This startup is trying to redefine the digital printing business in Nigeria by offering consumers and SMEs a radically easy and practical model for meeting their printing requirements. The startup helps SMEs by printing and delivering materials such as point-of-sale displays, business cards, letterheads, stickers, handbills, greeting cards, calendars, envelopes, invitation cards and banners, right to the customer's doorstep.
Additional details
Inclusive. People who include with intention, do the the work of embracing the unfamiliar.
Inclusion is an attitude to be consciously open to idea that are out of our established way or feeling. when you place Inclusivity in the center of your life/Work, it has a greater power to heal,raise new voices, and change the narrative of who belongs..
Verna Myers once said; Diversity is invited to the party, inclusive is invite to dance. how do you think we can encourage inclusivity in Advertising and our communities?
We look forward to having you share your experience with us.
Location
Hosted at 02 Academy Lagos
11/13 Jumat Olukoya Street-, Ogudu 100242
Lagos, Lagos Nigeria 23401
When
–