Irha Parishei
– Hosted at National Incubation Center
part of a series on Community
About the speaker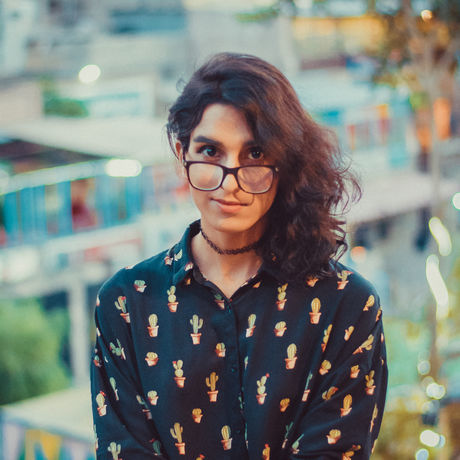 Irha Parishei is a Transgender woman, who is currently pursuing an engineering degree from NUST. She hopes to break the ugly stereotypes about the trans-community and in her quest to achieve that, she has been sensitizing the public about her community, taking part in meetings with politicians, and working with NCHR Pakistan.
She has been featured on Humans of Pakistan where she advocated for trans-rights and inspired millions with her charismatic and bold personality to help others overcome their difficulties in life. She was also featured in the campaign called #ChangeTheClap which was initiated by Asia Pacific Transgender Network (APTN) in partnership with with BBDO Pakistan.
Moreover, she recently did an empowerment shoot with Generation, a leading clothing brand, which focused on women who rose above dogmatic views and took the challenges head-on to pursue their passion.
Irha future plan is to study abroad and return back to Pakistan to implement all that she learned and bring a positive change in the trans-community.
Local partners
The National Incubation Center (NIC) offers startups with free state-of-the-art workspace, access to mentors and seed funding.
The National Incubation Center is a public-private partnership between Ministry of Information Technology and Telecommunication, ICT R&D Fund, Mobilink, and Teamup.
SVA is a community of art and visual enthusiasts. School of Visual Aesthetics is the initiative of "Concept one" studios that provide Event Photography services in Islamabad. SVA provides high quality free and paid photography and videography workshops. The idea is to empower youth with the right skills.
We are a creative digital and IT agency located in Islamabad & UK. They provide business promotion and marketing, web designing and development, graphic designing, software & mobile application development, Public Relations, Video Production, Photography, Branding and content writing. They also serve in Short Film Documentary, Logo and Animations, Business Promotion and Marketing activities.
Location
Hosted at National Incubation Center
Plot 24-b, H-9/1, Street 6, Islamabad, Pakistan-44000
Islamabad, Capital Pakistan 44000
When
–