Jess Mitchell
– Hosted at Design Exchange
part of a series on Inclusive
About the speaker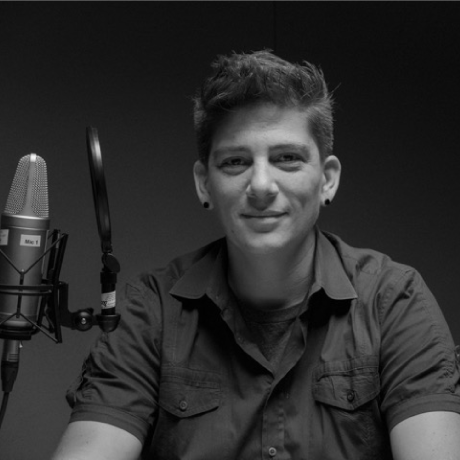 Jess Mitchell is Senior Manager, Research + Design at the Inclusive Design Research Centre at OCAD University in Toronto—which is a meaningless title that tells you virtually nothing about her. Here's what you need to know: Jess is often a misfit, appreciates a critical perspective, and values the messy parts of human interaction. Additionally, she has a fondness for things in 3s and a background in Ethics.
Local partners
Venue Partner - Design Exchange
Design Exchange, is Canada's only museum dedicated exclusively to the pursuit of design excellence and preservation of design heritage. At the crossroads of multiple disciplines, from furniture and architecture to graphics and fashion, our exhibitions, talks, workshops, and youth education programs are curated to reflect the popular zeitgeist and contemporary culture while demonstrating the relevance and importance of design to everyday life. They are committed to delivering accessible design experiences and education and aim to provide the tools necessary to connect design learning to the ordinary and extraordinary.
Community Partner - BrainStation
BrainStation is a global leader in digital skills training. Working with instructors from the most innovative companies, we've trained over 50,000 professionals and some of the largest corporations in the world.
Additional details
Theme
April's theme is Inclusive
"People who include with intention, raise their hand to do the work of embracing what is unfamiliar."
Our Grand Rapids chapter chose this month's exploration of Inclusive, Libby VanderPloeg illustrated the theme, and WordPress.com is presenting the theme globally.
Location
Hosted at Design Exchange
234 BAY ST
Toronto,, Ontario Canada M5K 1B2
When
–