Jonathan Luckhurst [VIRTUAL]
– Hosted at Edmonton | Nature | Zoom
part of a series on Nature
About the speaker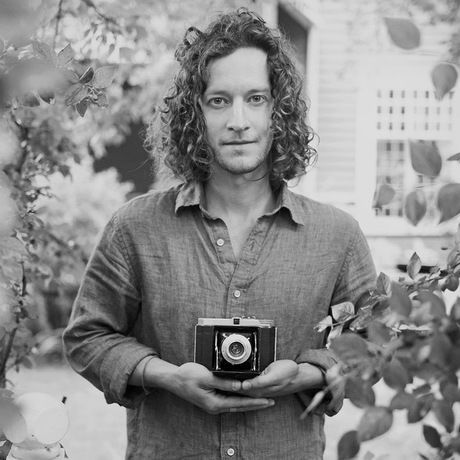 Jonathan Luckhurst is a photo based artist who currently lives and works in Edmonton, Canada. After spending three years documenting the Kumbh and Magh Mela mass Hindu pilgrimages in Northern India, Luckhurst turned to an art based photo practice. He has since experimented widely with his photographic work - incorporating paper negatives, photocopies, sculpture, charcoal and projection into his highly layered process.
Luckhurst is the recipient of several grants from the Canada Council for the Arts (ACDI), the Alberta Foundation for the Arts and the Edmonton Arts Council. His work is part of the Alberta Foundation for the Arts permanent collection. His first solo exhibition was in 2010 at WAVE Gallery (Brescia, Italy) and in 2011 his first book was published by WAVE Editions.
In 2015 Luckhurst participated in the Vancouver Biennale International Residency Program where he created a large scale three-panel photographic intervention in a public space that explored the intersection of human made structures and the natural environment.
Jonathan is also the founder of Sea to Sky Botanics, producing indoor sustainable food production systems that grow food year round, with its roots in Squamish, BC but now operating out of Edmonton, AB. Jonathan is also a technical analyst for Greenplanet Energy Analytics' Indoor Agriculture Division.
Jonathan received his BSc in Cell Biology-Genetics from the University of British Columbia and was instrumental in the construction of Nutraponics Canada's Demonstration Facility — Canada's largest aquaponics facility to date. He is a graduate of The Aquaponic Farming Course (2015, Denver, Colorado).
Additional details
Hello Friends! We are [VIRTUAL] again for the month of May. How to attend? Make sure to download a free ZOOM account. Grab a ticket on the Monday prior to our event (Monday, May 25) at 9:00AM. Make sure to be registered to attend by Thursday evening at 6PM. You will be notified via email of our event link and password. SURPRISE: 20 lucky attendees will win a $10 gift card to our pals, Rogue Wave Coffee. See you soooooon on Zoom!
Location
Hosted at Edmonton | Nature | Zoom
Your home "office"
Edmonton, Alberta Canada
When
–