Katie Green | Human Nature: Art that explores being vulnerable together
– Hosted at Zoom Online Meeting - May
part of a series on Nature
About the speaker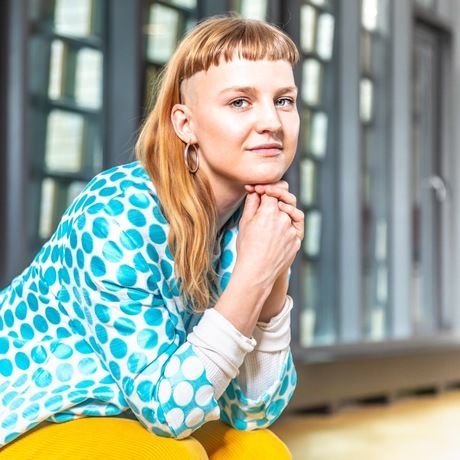 The art I create is meant to evoke a sense of emotion, reflecting the limitless range of the human experience. Watercolour 'creatures' that are in part eerily ethereal and magically whimsy represent portrait-style personifications as the current, conceptual statement of my work. These compositions translate to intimate workshops, large-scale mural installations and the fabrication of masks and puppets.
I bring a technique that relinquishes reference and focuses on what's within. Calling upon an ability to trust impulses, tune into intuition and express without judgement. Allowing the space for what's felt to show up honestly on paper. This extraction becomes a perspective of characters and environments that reflect my own emotional landscape of discomfort, sexuality, pain, grief, fear, and joy — emotions that are a relatable part of the human experience.
Involving others has become an essential extension to my practice as this work is uniquely potent if it holds interpretation. When a viewer interacts with my art, it asks for a willingness to be vulnerable. This exchange is a fuelling part of my process. My hope is that my art gives permission for people to explore, feel and express.
Additional details
Here's the zoom link: https://zoom.us/j/93665305612
Location