Let's talk NATURE: A CMPB Virtual Gathering
– Hosted at ZOOM
part of a series on Nature
About the speaker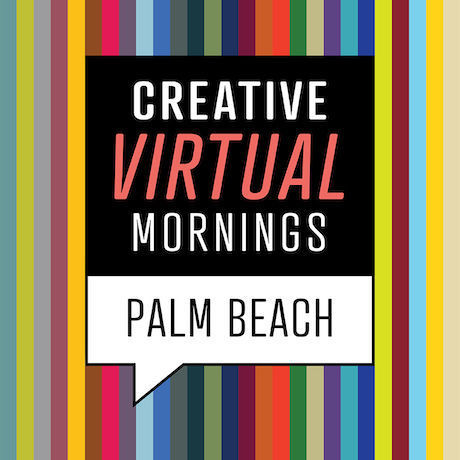 This month we are gathering ONLINE in the spirit of community, creativity, and connection. Even though we can't be together in person, doesn't mean we can't create powerful connections and have great conversations.
Together we'll explore the global theme of NATURE and what that means for each of us.
How has our relationship with Mother Nature been impacted?
How has our human nature been altered?
What can nature teach us about living with strength, vulnerability, and grace during these challenging times?
What do you think of when you think of nature?
We will also be joined by a special musical guest KevOhm to get our morning moving and grooving to start our Friday party started!
Registration opens Monday, May 11, so stay tuned and get ready to gather!
Expect familiar faces and new faces from around the globe, deep connections and conversations, and to have fun for an hour to come together and get renewed, refreshed, and feel a sense of normalcy in this time of uncertainty.
So on Friday, May 15, put on your best ZOOM background, grab your morning beverage of choice, tasty snack, and get ready for fun, laughter, virtual hugs, and high-fives. We're all learning this together, so might as well have fun along the way right?
See you on ZOOM soon Palm Beach.
Scroll down for IMPORTANT information!
Local partners
Additional details
Shout out to Wordpress.com for being our presenting partner this month!
This event will be held virtually using ZOOM. Once registered you will receive an email with the ZOOM link and password for this event.
Invite a friend, get dressed in your ZOOM best, grab your fave morning beverage and breakfast, and get ready for a good time.
Local venue partner Cultural Council for Palm Beach County has shared some awesome ZOOM backgrounds with us so you can feel like you're on location at some of our Palm Beach cultural institutions! Get em here: https://www.dropbox.com/sh/fa557gg4x3wo6j3/AACjer2lVMyhjlanI1nSm9EGa?dl=0
Virtual doors open at 8:30am. Come get settled in and connect with friends via chat.
We have a special LIVE music performance with Kev Ohm this month at 8:45am and we'll get the program rolling at 9am.
We wrap up around 10am to have you good to go just in time for your next ZOOM call.
You will need to download ZOOM in order to join us! You can do that here (it's FREE) https://zoom.us/download
Location
Hosted at ZOOM
Online
Palm Beach , Florida United States 33480
When
–