Virtual
What are Virtual FieldTrips?
FieldTrips are meetups to interact, learn and collaborate in an effort to level-up your creative life. Built on top of our 20,000 monthly attendees at CreativeMornings talks, FieldTrips are community-organized events built on the spirit of generosity that has powered CreativeMornings events for the past 10 years.
Thanks for participating! We're lucky to have you.
Life of Yes℠: Design Your Dream Life (Via Tiny Steps, Using What You Already Have) with Saya Hillman
– Hosted at FieldTrips on Zoom
About this FieldTrip
Realistic, simple, actionable steps to create a fulfilled, productive, and engaging life for yourself, framed through Saya's relatable personal experiences and philosophies. She uses charisma, humor, vulnerability, and a dash of TMI to be a breath of fresh air on universal, age-old topics with which we all grapple. Career! Love! Friends! Community! Finances! Adulthood! So much to get right! Everyone else is perfect!
Through her shares about being a success and a failure she lessens overwhelm and creates a-ha moments, inspiration to try the scary, and a proactive perspective that life can be easy and joyful, even with the inevitable periods of suck, if you design it so.
About your Host
Were you ever that sixth-grader standing in the cafeteria unsure where to sit, self-consciously holding your tray, looking around for a friendly face? Saya was. And too often that friendly face never materialized. It was a lonely, devastating feeling that she felt repeatedly. Now as a forty-something far removed from the literal cafeteria, she witnesses adults waiting for the "Oh thank god" wave over — Saya decided to become the wave.
Called "Accessible Oprah," Saya Hillman is an Evanston, Illinois native, Montessori and Boston College graduate, and Chicago resident. Since being fired in 2004, she's been blissfully self-employed via her lifestyle business Mac & Cheese Productions℠. Mac & Cheese creates spaces that build connections: to others, to opportunities, to self. A space for those without a space. A space for those who want to renovate their space. A space for those who want to share their space. From in-person events to online experiences to physical products to 1 on 1 services to resources, Mac & Cheese offers individuals and groups avenues to growth, fulfillment, & community. One day, Saya takes your phone, piles you into a van with strangers, and kidnaps you to an undisclosed location for Sleepaway Camp. The next, she comes into your workplace to lead interactive team-bonding and skills-building professional development sessions. Or she'll lead you in a sales and self-promotion Bootcamp or teach you productivity tips or be your storytelling teacher or or or… The Mac & Cheese tree is large and odd-shaped, one of a kind and hard to elevator pitch, but to simplify, its roots are a) make life easy and fulfilling for self and others and b) find something that brings you joy and use it to bring joy to others. In other words, a Life of Yes℠ tree.
Saya was one of Brazen Careerist's Top Twenty Young Professionals to Watch, has been featured in Forbes and the New York Times, and is a TEDx speaker. She's married to someone she met at her own event and they pulled off an almost 100% bartered wedding, as featured in the Chicago Tribune  and Huffington Post.
Saya loves cleaning, travel hacking (flew 1st class to Japan for $250), the Container Store, fostering puppies, and (much to the chagrin of her bank account) the Whole Foods hot bar.
Organizer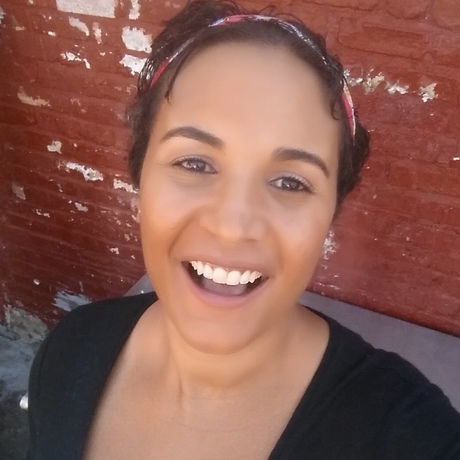 Saya Hillman
Location
Hosted at FieldTrips on Zoom
Zoom
Brooklyn, NY United States
When
–