Lisa Lindström – Frontiers of Design
– Hosted at Göteborgs Konserthus
part of a series on Craft
About the speaker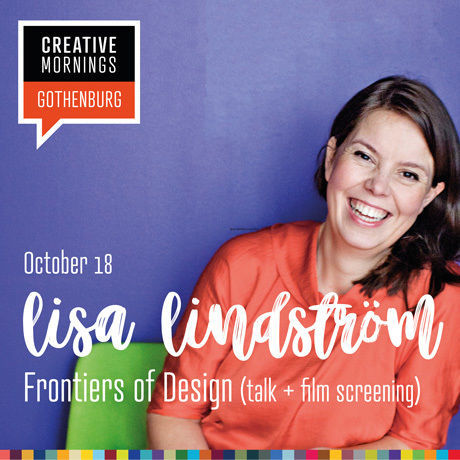 We are super happy to have Lisa Lindström as our speaker on October 18 on the topic "Frontiers of Design". After her talk, we will screen the "Frontiers of Design" documentary.
Lisa is a founder of the global design firm Doberman, with offices in New York and Stockholm.
Lisa is one of Sweden's strongest voices for the power of business innovation and leadership to impact society. All with design as a central driving force.
More about Lisa As a distinguished innovator and entrepreneur, Lisa has been appointed one of the future female leaders and received the Royal Patriotic Society's Enterprise Medal. She has also served as an industry adviser to the government and is today chairman of the Swedish Education Broadcasting Company.
Lisa frequently lectures on innovation, digital transformation, design, and leadership for change, sharing her perspectives on daring to meet new challenges in a changing world.
Can't attend? Log in with your account and release your ticket or email us.
Local partners
Location