Melissa Allen + Make Salt Lake // PURPOSE
April 24, 9:00am - 10:00am MDT. Hosted at Make Salt Lake
part of a series on Purpose
About the speaker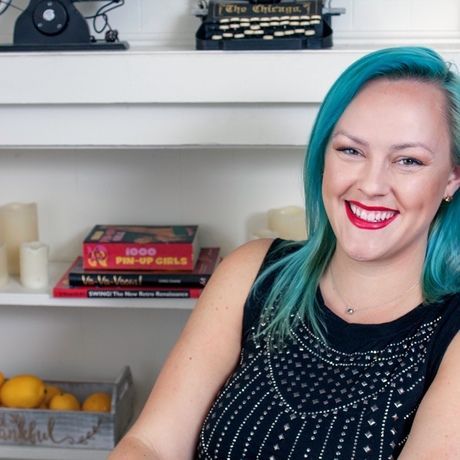 ** VIRTUAL EVENT ** Serial entrepreneur and Board President at Make Salt Lake, Melissa "Mia" Allen (two parts mad scientist and one part voracious craft-a-holic) is coordinating three current projects addressing the community's needs during the Coronavirus outbreak. These projects are "Phase One" rapid-response masks made with filtration material, "Phase Two" masks which are laser cut and sewn from donated fabrics, and PPE face shields designed to protect healthcare professionals.
With the current state of life during a pandemic, not only has Make Salt Lake shifted to be able to assist the community for our current needs, but they've done so without derailing from their original mission and PURPOSE and that's pretty amazing.
Make Salt Lake is a 501©(3) non-profit organization whose mission is to enhance Utah's creative and tech communities by providing affordable access to tools, learning experiences, and connect like-minded individuals. In response to the COVID-19 pandemic, many members of the Makerspace community began projects focused on providing aid during the crisis. The MSL response projects currently include three different types of personal protective equipment which is being made by a growing force of volunteers then distributed/donated to high risk touch points throughout Utah. Make Salt Lake is uniquely positioned to help produce these much-needed PPE items quickly and locally using tools such as laser cutters, 3-D printers, sewing machines, and innovative design.
Manufacturing these PPE and other Covid-19 response efforts at Make Salt Lake are contingent upon availability of critical supplies which are becoming scarce. Donations of time, supplies, and financial contributions are urgently needed to support these efforts.
We look forward to hearing about how PURPOSE is shaping Make Salt Lake's experience as a community liaison and discussing how people can help and provide support through financial donations, volunteering time, giving supplies, and lending or sponsoring equipment. 
We are also looking forward to learning more about Mia and her varied creative endeavors! Her work background includes professional crafting, corporate social media, award-winning influencer marketing, and innovative brand partnerships. Since 2011, she's been offering retro "pinup" makeovers, boudoir photography sessions, parties, and event photography through Pinup Jane. Personally she enjoys creative DIY pursuits ranging from home-made wine-making, to welding, to inventing an electronic device that signals to everyone at the bar when you're ready for a new drink. Friends know her as an extreme extrovert who is constantly learning a new hobby.
Additional details
CMSLC Host // Paula is inviting you to a scheduled Zoom meeting:
Topic: CMSLC Mia Allen + Make Salt Lake Time: Apr 24, 2020 09:00 AM Mountain Time (US and Canada)
Melissa (Mia) Allen speaking on our theme of PURPOSE and giving an overview of current Make Salt Lake projects, PPE gear, and masks, with information on how to volunteer and/or contribute!
Join Zoom Meeting https://us04web.zoom.us/j/78068302906
In Browser Option https://us04web.zoom.us/j/78068302906?pwd=ZEFFSjFkNDN3ekplTmEybnZVZUthUT09
Meeting ID: 780 6830 2906 Password: PURPOSE
Location
Hosted at Make Salt Lake
663 West 100 South
Salt Lake City, Utah United States 84104
When April 24, 2020
9:00am - 10:00am