Miriam Juckett
– Hosted at Your Home or Office
part of a series on Nature
About the speaker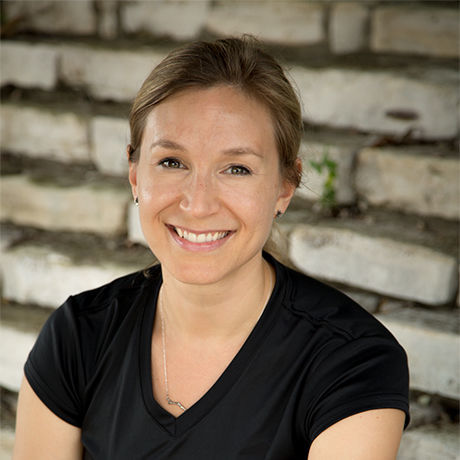 Miriam Juckett is an enthusiastic environmental scientist and public outreach specialist working as a federal contractor on nuclear energy regulation projects. She holds a B.S. in Chemistry and an M.S. in Environmental Science, and currently serves as the Senior Program Manager of the Environmental Protection and External Hazard Assessment program at Southwest Research Institute (SwRI). After working in pesticide analysis as a student researcher, her first job out of college was on a team of scientists and engineers evaluating the safety and environmental impacts of a proposed nuclear waste disposal site. Since that time, she's worked on and led a wide variety of environmental and seismic (earthquake) evaluations, and has helped develop federal regulatory guidance on seismic hazard assessments.
Working in public outreach and stakeholder engagement as part of these projects provided a unique window into the often distinct rift between the viewpoints of regulators, citizens, and scientists. Miriam has dedicated more than a decade of her career to helping bridge that gap. In 2015, she was awarded San Antonio Business Journal's 40 Under 40 recognition for this work. Miriam is deeply passionate about restoring trust in science, understanding the citizens' voice, and helping science work for the betterment of society. She's an avid hiker, loves public speaking, and is a slow (but dedicated) runner.
Local partners
TEKsystems supports interactive, creative and digital initiatives for clients ranging from digital agencies to Fortune 3000 companies by supplying skilled design, development, functional and marketing technology resources and solutions. As TEKsystems, we thrive at the intersection of technology and marketing thru providing resource-based solutions in the Digital, Creative, and Interactive space. Our San Antonio team specializes in providing local solutions with the backing of a national footprint ranging between web/mobile development, design, content strategy, and marketing technologies.
Estate Coffee Company is a small batch, craft coffee roaster and espresso bar in downtown San Antonio, Texas. We believe in sourcing the best coffee and ingredients for our beverages by working with family-owned importers and local food purveyors. We try to promote transparency by having the roasting and brewing methods front and center in our 1,200 square foot space with seating for you to watch and feel involved with the coffee roasting process.
Additional details
Hi CM community! We are going virtual again this month!
ZOOM LINK: https://zoom.us/j/96791335139
Meeting ID: 967 9133 5139
We will be coming together via Zoom. If you're new to Zoom, you'll want to sign up for a free account ahead of time.
And don't worry, you'll join on mute with your video off, but we hope you'll turn that cam on and show us your smiling faces!
See you soon for virtual coffee and high-fives!
Location
Hosted at Your Home or Office
.
San Antonio, Texas United States 78212
When
–