NATURE // Margaret Miller + SpiritWolf Healing Arts
– Hosted at Virtual Event
part of a series on Nature
About the speaker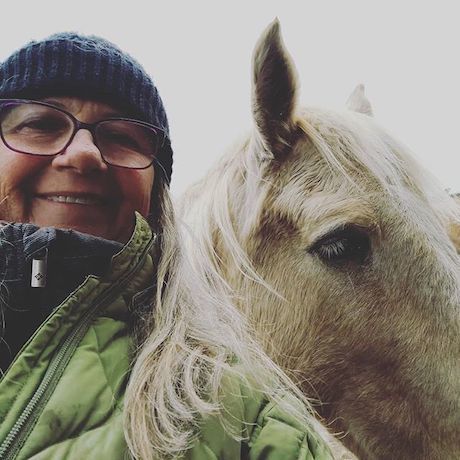 Join us this Friday for a much needed Guided Visualization with Margaret Miller as we contemplate the nature around us and how it's connected to the nature of ourselves!
She will provide a safe environment digitally from her horse pasture in Midway UT, to help us make a deeper connection with Nature. She will talk to the audience about some tools to utilize on our own, and will provide different ideas for how to come into your own heart centers.
An empowered life is within reach, according to Margaret Miller, a Shamanic Empowerment Coach, a Licensed Massage Therapist for humans and horses, a Reiki Master Teacher and an Astrologer. She has always had a deep desire and commitment to help people recognize their own magnificence and to step fully into their own potential and potency as creators on this beautiful planet. She has deep connections to the natural world and to dimensions beyond the physical. Extremely gifted at helping people to gain different perspectives of themselves, she helps them to access different dimensions to help come into higher frequencies of awareness, and to begin to live their lives from heart centered awareness.
Margaret and her partner Doug have four horses that love to contribute to healing, awakening consciousness, and ceremonies. We are looking forward to joining them on their horse pasture in Midway UT for this healing regeneration.
Additional details
CMSLC Host // Paula is inviting you to a scheduled Zoom meeting.
Topic: CMSLC Host // Zoom // Margaret Miller on NATURE Time: May 29, 2020 09:00 AM Mountain Time (US and Canada)
Join Zoom Meeting https://us04web.zoom.us/j/74123727074?pwd=WFVFUDV0ZVVSdnc1QlBEYXBsZkpFdz09
Meeting ID: 741 2372 7074 Password: Nature
Location
Hosted at Virtual Event
Online Audience Participation
Salt Lake City, UT United States
When
–