Online CM Oslo NATURE with Kristine Berg
– Hosted at Zoom
part of a series on Nature
About the speaker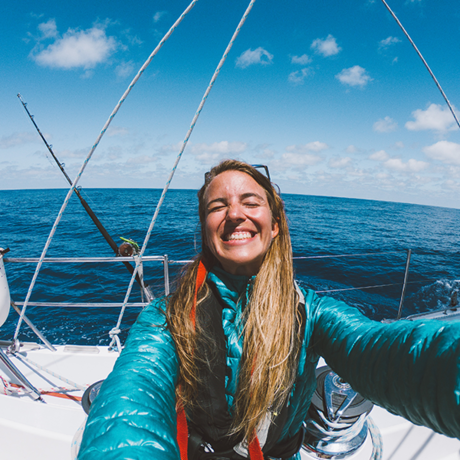 Kristine Berg is an industrial ecologist, and works with upstream solutions to the issues of litter and ocean plastic. She is a Circular Economy Advisor at TOMRA, which is the leading provider of technology-led solutions that optimize resource recovery in the food, recycling and mining industries. Growing up in Norway with a close connection to the ocean, that relationship changed when she lived on the islands of Hawaii and Bali, experiencing first-hand the devastating impact of plastic pollution. Her passion for the ocean turned into a passion for sustainable infrastructure on land to make sure plastic does not end up in the ocean in the first place. Working in the recycling industry, she advocates for upstream solutions, circular economy and change of mindset to tackle plastic pollution. Kristine has twice sailed with eXXpedition on all-women scientific voyages to do research on ocean plastics and it's impacts on environmental and human health – across the North Pacific in 2018, and recently this March from Easter Island to Tahiti across the South Pacific.
Sailing in the name of science as the whole world was changing
Kristine will share her experience sailing across the South Pacific Ocean in the name of ocean plastic research during the unfolding of the global COVID-19 pandemic. Setting sail on International Women's Day this year, the world was still a fairly normal place, and total of 14 women were about to embark on an all-female scientific mission, sailing from Easter Island, Rapa Nui to Tahiti in French Polynesia. With daily sampling of ocean plastics in the middle of the world's biggest ocean, pieces of news from the global crisis unfolding also trickled in. She will share learnings from the research they conducted, and the experience of being so far and remote with a crew of women, knowing they were sailing from one world to a completely different one.
Additional details
Virtual event
Prepare your favorite hot drink and we´ll meet soon! More details in your inbox after registration.
Location
Hosted at Zoom
Cozy corner with a coffee in hand!
Oslo, Norway
When
–