Rebel Marie
– Hosted at Online
part of a series on Spectrum
About the speaker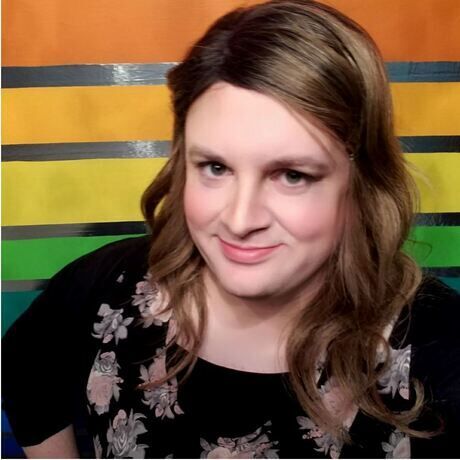 Rebel Marie has been a school counselor since 2012 and received a master's certificate in Agency Mental Health in 2018. Rebel started her career by working with students part-time after graduate school. In 2014, she became a full-time school counselor for a K-12 school in South Dakota where she worked on keeping kids in the classroom despite language or health barriers.  Rebel started her second master's degree in 2016 after she witnessed a school counselor bully a trans person. She worked in the counseling outreach center on MSUM while studying to become a licensed Mental Health Counselor. College students of every background enjoyed counseling with Rebel, and she was soon getting requests from community members who were not connected to the college.  Rebel has been running a support group for transgender people since August 2016; for that work she was a YWCA 2018 Woman of the Year nominee and was the Grand Marshal of the Fargo-Moorhead Pride Parade in 2017.
Throughout her career, Rebel has done a lot of work for LGBT+ youth and the LGBT+ community in Fargo, including organizing two women's marches in North Dakota; planning a conference in Fargo for The American Foundation for Suicide Prevention; working to build trust between LGBT+ communities and Fargo-Moorhead community liaisons; working with the North Dakota Human Rights Campaign; and planning interfaith events in the Fargo-Moorhead area.  Rebel also did housing discrimination research with the Fair Housing Association in 2018,  which received national attention. In her free time, she enjoys spending time with her wife Kasey and their two young children. 
Additional details
A band of colors, expanding definitions, a broad array of identities — we all live within multiple spectrums, colliding and intersecting with one another. Like the diversity in our foods, styles of music, and the skills we exercise, our needs are distinct with no one size fits all solution.
Understanding and championing other realities normalizes saying: What I experience, feel, and notice may not be what you know to be true. "Design for the spectrum and not the mean," said Michael Kaufmann in his CreativeMornings talk. "How do we move beyond courteous hospitality to courageous inclusivity?"
As individuals committed to artfully living, we can paint refreshing possibilities that are not just for ourselves but also for others. Assemble your tools: Listen, look within, embrace the weird, and take the prism and flip it on its head — you'll likely find a breathtaking blend of opportunities to make a difference.
Our Las Vegas chapter chose this month's exploration of Spectrum and Iandry Randriamandroso illustrated the theme.
Location
Hosted at Online
Your own home!
Fargo, North Dakota United States 58103
When
–