Rinat Sherzer
– Hosted at Mindspace Tel Aviv
part of a series on Lost
About the speaker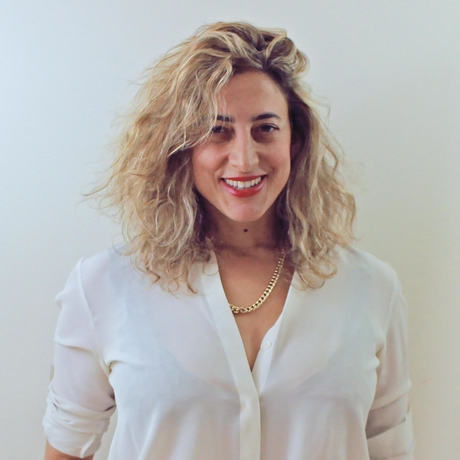 Rinat Sherzer is an ethical designer, social entrepreneur and professor at Parsons NY. She believes the path to equal rights for all humans lies in conscious leadership and collaboration. You can learn more about her approach in her TEDx Talk.
Combining her interdisciplinary skills as a Biotech Engineer and Experience Designer, Rinat guides Fortune 500 companies as they develop solutions for positive social impact. She supports organisations in developing in-depth strategies to create new products, services, and brand stories. Rinat is based in New York and mentors women from all over the world, helping them reclaim their personal and professional power.
In her role of founder of Of Course Global, Rinat helps businesses enhance their innovation, creativity and collaborative capacities by implementing tools and frameworks that draw on scientific insights from biology and human-centered-design. Of Course Global's clients include Microsoft, Capital One, and Pfizer, among others.
Rinat holds a degree in Biotechnology Engineering from the Ben Gurion University in Israel and an MFA in Design for Social Innovation from the School of Visual Arts, New York. Before founding Of Course Global, Rinat led product and global launches for some of Israel's most successful tech companies, including MediaMind—one of Israel's biggest acquisitions to date.
Come hear her story…
Local partners
Additional details
Thursday November 28 Join us for an inspiring and fun morning with Rinat Sherzer, on the theme of #CMLost.
Tickets are FREE but space is limited so be sure to click 'register' above and grab your ticket when tickets go live on November 21.
Great coffee by Nahat, pastries and mingling from 830am. Rinat's talk is in ENGLISH and will start at 9am SHARP. And you're off to work by 10am.
This month's location: Mindspace, 54 Ahad Haam, Tel Aviv
Special thanks to the generous humans at Wix.com for making our events possible and to Mindspace for hosting us in your space this month!
Looking forward to seeing you there, Team CMTLV
PS "But I have work" is not a good enough excuse. Here's what to say to your boss.
PPS 830am?! #notamorningperson? Neither is half our team…and there's coffee ;)
Location