Samira Shihab of Tinkerlust
– Hosted at Bistro Baron
part of a series on Community
About the speaker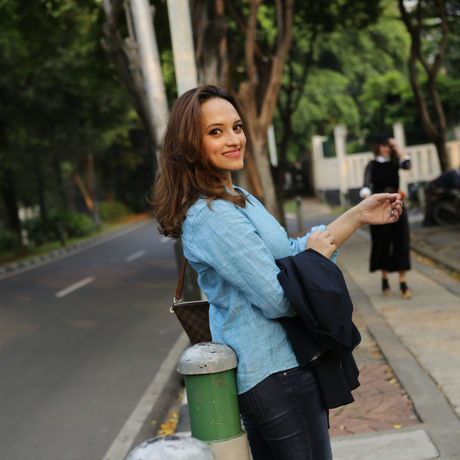 After graduating with her MBA from the United States, Samira Shihab moved back to Indonesia to begin her career as a tech entrepreneur in the form of Tinkerlust, Indonesia's most stylish fashion e-commerce.
Her leadership has enabled Tinkerlust to experience rocket speed growth since its inception. Her day to day involves is problem solving and creating the foundation of the business, from operations to marketing to product development.
With her leadership, Samira aims to grow a profitable and sustainable business to contribute to the fashion sharing economy in the Indonesian retail ecosystem. She has a BS in Economics, Psychology, and International Studies from Penn State and MBA from Santa Clara University.
Local partners
lingkaran is an educational community for creatives to develop skill and interest through knowledge sharing. We design non-formal learning experience focusing in personal development, creative skills, and entrepreneurship to help you respond the challenges of modern society.
The idea behind Conclave is simple: we want to build a place where independent creative entrepreneurs and professionals can gather, communicate and support one another. Jakarta is buzzing with creative energy but the lack of infrastructure often gets in the way. That's where we come in.
Since its opening, Plaza Indonesia has maintained its position as the country's first-class shopping and lifestyle destination, and has established a solid reputation synonymous with fashion, luxury, quality and 5-star customer service. Plaza Indonesia is distinguished from its competitor by the exclusivity of its prime retailers, the superior quality of its construction materials, up-market customer profile, first-rate services and facilities, and prime location in the center of Jakarta's business district.
Location
Hosted at Bistro Baron
Jl. M.H. Thamrin No.28-30, RT.9/RW.5, Gondangdia, Menteng
Jakarta Pusat, Jakarta Indonesia 10350
When
–