Do You Have the Courage to Give Yourself a Better Life?
Tami Belt shares stories about her own courage to inspire CreativeMornings attendees.
About the speaker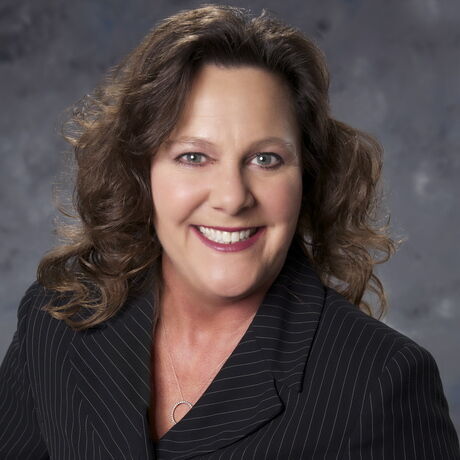 Tami Belt is a 2nd generation Las Vegas native, author and award-winning Public Relations professional. She wanted to be a rock star when she grew up but couldn't sing on key, so she sings the praises of others. 
In 2002 Tami founded Blue Cube Marketing Solutions to transform the way companies approach communication strategy and community engagement.  She places clients in the spotlight by equipping them with communication tools to create relationships, start conversations and build their brand.
In November of 2015, Tami published Poetic Justice: Lessons of love, life and relationships, a collection of poems that shares part of her story.
Tami believes everyone has a story someone in the world needs to hear.
The business community has recognized Tami's dedication and achievement with numerous awards, including: 
2016 Top 100 Women of Influence 2014 Distinguished Woman of Southern Nevada 2012 Top 300 Small Businesses of the West - Business Leader Media 2009 Entrepreneur of the Year   - Southern Nevada Chapter of the National Association of Women Business Owners 2008 EMA for PR Principal of the Year - WIC (Women in Communications) Electronic Media Awards 2008 Silver Anvil Award from PRSA (Public Relations Society of America)   - Blue Cube Marketing Solutions handled the local media for one of one of 7-Eleven's largest campaigns - the transformation of 11 U.S. stores. into Kwik-E-Marts for The Simpsons Movie 2000 INMA (International Newspaper Marketing Association) Holbien Essay Contest
- Newspaper Initiatives for 2010 Finalist
In addition to published author, Tami has contributed to the following books: • Selling on the Green • Things Entrepreneurs Say • What is Your Life's Work: Answering the big question about what really matters by Bill Jensen • The Simplicity Survival Handbook: 32 ways to do less and accomplish more by Bill Jensen • Bull Market 2004: Companies That Can Help You Make Something Happen
by Seth Godin
Favorite quotes from this talk See all
"

Do you have the courage to save your life? — Tami Belt
71

Lovely Attendees








see everyone