Thirupurasundari Sevvel
– Hosted at Antispot
part of a series on Lost
About the speaker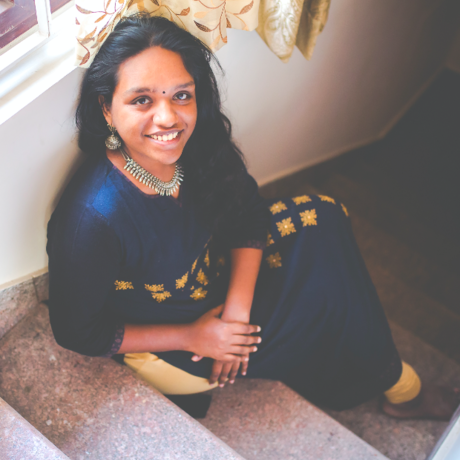 Thirupurasundari Sevvel is an Architect planner (having studied in India, the UK, and France with scholorships ). She is a story teller and educator as well. She runs an architectural consultancy called Studio Conclave and a social initiative called - Nam veedu Nam oor Nam kadhai. She curates stories on social issues, documents and uses traditional techniques in her projects, and works as a consultant for NGOs, schools and colleges.She is also a material restorer and conservator , working closely with underpreviliged women and children .
She shows balance in both her office and social work. Her work has impacted a lot of families and children .
Local partners
AtWorks is committed to encouraging entrepreneur and business success in Chennai through innovation and creativity. We operate an open ecosystem that offers comprehensive and cohesive access to infrastructure, events and communities, to curated thematic accelerator programs backed by corporates, funds, and institutions for startups; providing them ever-expanding opportunities to scale and grow. We are proud to support CreativeMornings to celebrate the success of creativity in Namma Chennai.
SPI Cinemas is a leading player in the entertainment industry offering services such as exhibition, distribution and production. SPI Cinemas strives to be at the forefront of media technology and endeavours to bring new entertainment technology to customers first.
Additional details
What is the event like? CreativeMornings is about community and inspiration. Come for both! Registration will begin at 8:30am, and we'll have coffee and breakfast ready for you. Coffee time is great for meeting the other CreativeMornings attendees. The talk will start at 9:10am followed by Q&A. We like giving high-fives.
This Month's Theme: This month's theme is Lost, chosen by our CreativeMornings/Milwaukee chapter, illustrated by Melissa Lee Johnson.
Schedule:
08:30am - 09:00am Breakfast
09:00am - 09:10am People get seated
09:10am - 09:35am Talk by Thirupurasundari Sevvel
09:35am - 09:40am Q&A
09:40am - 10:00am Mix, mingle and linger
10:00am Pack up

Questions? Please let us know if you have other questions about the event: Facebook, Instagram
Location
Hosted at Antispot
Spin Dance Studio Anna Nagar, 1st Main Rd, R.V. Nagar, I Block, Annanagar East, Chennai, Tamil Nadu 600102
Chennai, Tamil Nadu India 600015
When
–