Wade Davis talks about making the act of being alive ones' vocation and the spectrum of humanity.
"Life is neither linear nor predictable. A career is something that grows organically step by step, choice by choice. Nothing is beneath you make unless you make it so. Nothing is a waste of time unless you see it that way."
About the speaker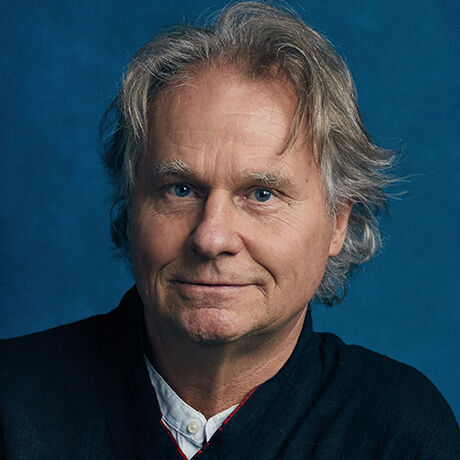 Wade Davis - Explorer, Anthropologist, Author,
Photographer, and Professor
Explorer-in-Residence at the National Geographic Society from 2000 to 2013, Wade Davis is currently Professor of Anthropology at the University of British Columbia. Author of 22 books, including One River, The Wayfinders and Into the Silence, he holds degrees in anthropology and biology and received his Ph.D. in ethnobotany, all from Harvard University. In 2016, he was made a Member of the Order of Canada. In 2018 he became an Honorary Citizen of Colombia. His latest book, Magdalena: River of Dreams, published by Knopf Canada in September, is available to pre-order online now from the Indigo or Amazon websites or from your favourite local bookstore. Copies will be in stores and the audiobook, featuring Wade reading, will both be available on September 15th.
How do you define creativity and apply it in your life and career?
Creativity is the consequence of action, not its motivation.
Where do you find your best creative inspiration or energy?
Mambeando and sitting at my desk.
What's one piece of creative advice or a tip you wish you'd known as a young person?
Just do it.
Who (living or dead) would you most enjoy hearing speak at CreativeMornings?
Shakespeare
Where was the last place you travelled?
Colombia
What books made a difference in your life and why?
The work of Gary Snyder, Lawrence Durrell, and Eduardo Galeano.
How would you describe what you do in a single sentence to a stranger?
I'm a storyteller.
What has been one of your biggest Aha! moments in life?
Learning what words can do.
What are you proudest of in your life?
Being a good father.
If you could interview anyone living or dead, but not a celebrity, who would it be and why?
Knud Rasmussen
Favorite quotes from this talk See all
"

Life is neither linear nor predictable. A career is something that grows organically step by step, choice by choice. Nothing is beneath you unless you make it so. Nothing is a waste of time unless you see it that way. — Wade Davis
"

Nature loves courage. — Wade Davis
"

Creativity is not an abstract thing. It's not the motivation for action, it's the consequence of action. You can't be creative if you don't 'do.' And what you need to 'do' is whatever you think needs to be done. Only then ask whether it was possible or permissible. — Wade Davis
"

If you put yourself in the ways of opportunities, where there is no choice but success, you'll suddenly find yourself capable of achieving things that were beyond your imaginings a few short months before. — Wade Davis
631

Lovely Attendees






see everyone