Clare Fieseler
– Hosted at Your house
part of a series on Nature
About the speaker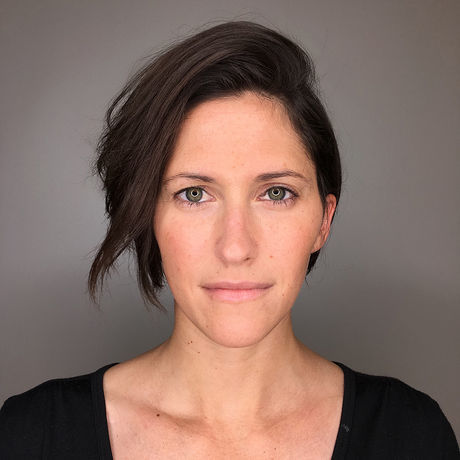 Clare Fieseler started her creative career working for National Geographic in wildlife filmmaking but eventually returned graduate school to research study coral reefs and marine ecology. She spent countless hours underwater collecting data, logging time on boats, and traveling throughout the Caribbean and Pacific. During field expeditions she began applying her skills from filmmaking and started shooting still images for various digital publications. In 2016, Clare began working professionally as an independent photographer while maintaining a career in academia. Clare is currently an assistant teaching professor at Georgetown University, but continues to enjoy a part-time career in photojournalism covering gender, science and the environment. She was IWMF Reporting Fellow in 2018 and a AAAS Fellow reporting for The Washington Post in 2019. During the coronavirus pandemic, she has been turning the lens on herself and documenting her own experience parenting and trying to connect with nature under lock-down. Her images are represented by the National Geographic Image Collection.
Local partners
Additional details
Meet our Wake Up Call performer, Koye Oyedeji!
Koye Oyedeji's writing has appeared in Ploughshares, Virginia Quarterly Review, The Believer, Wasafiri (UK), The Good Journal (UK) and elsewhere. He has contributed to a number of anthologies including Closure (Peepal Tree, 2015), received scholarships to attend the Bread Loaf Writers' Conference and the Sewanee Writers' Conference, and has also previously attended the VONA and Callaloo writing workshops. South London born, he currently lives in Washington D.C. and has been at work on a novel-in-stories for a long time. Soon come though!
Artistic statement: As a fiction writer, born to Nigerian parents in the United Kingdom, and now a long-term resident of the United States, I am a minority whose identity and marginalization, has not only been framed by the space I occupy within an oppressive systemic society, but also how I navigate relationships with other minority groups within the diaspora. As a result, my writing in recent years has been interested in the relationship between different diasporas, be it the relationship between African Americans and Nigerians, or between British Nigerians and Nigerian Americans, and so forth. I've long been interested in not only what differences and similarities these groups and their ranging subcultures share, but also the tensions that are created when they intersect, tensions examined under the lens of identity, power and, above all, class — an area that is of particular interest to me, and that I feel doesn't get enough critical attention.
A big "thank you!" to our culture partner Little Salon DC for continuing to bring amazing performers and artists like Koye to our screens.
Location
Hosted at Your house
Streaming online
Washington, DC, DC United States 20024
When
–