Faheem Azam
April 23, 6:00pm - 7:30pm PKT. Hosted at Home
part of a series on Purpose
About the speaker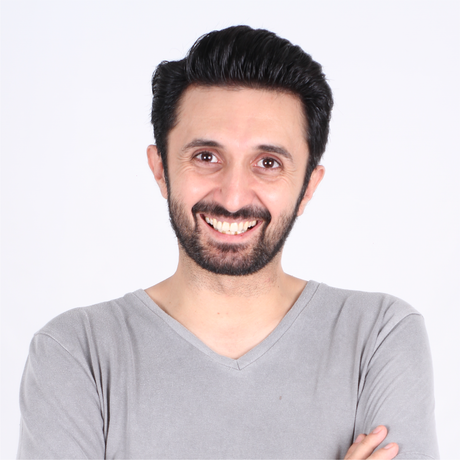 Faheem Azam is an Actor, a Stand-up Comedian, a Filmmaker, Screenwriter and an established Master of Ceremonies. He has a strong grip on these dimensions of Performing Arts and Media. With a Marketing and Training background, he also speaks on many forums (like TEDx etc) on social influence and motivates the young. His recent projects include Acting in the blockbuster feature film, 'Parey Hut Love', and Creating the highly acclaimed works of 'Teeli', and 'Conversations with Kanwal'. He performs his Stand-up Comedy Solo with the name of "Don't Laugh, I'm Serious!".
Local partners
Driven by their passion for dance as a form of art and expression, two office going individuals decided to give their passion a name - Urban Tehelka Dance Studios. Urban Tehelka was co-founded by Zeeshan Arif Siddiqui and Izz Ghanaa Ansari in Islamabad.
It has been about 1.5 years since the launch of the studio, and since then they have been recording YouTube dance covers at different public spots in Islamabad, and also give regular dance classes. Their classes are safe, no judging space where their students from all age groups come and express themselves through dance.
Izz is a Chartered Accountant working in an international firm, and Zeeshan is a qualified CIMA and holds Masters Degree in Accounting and Finance, currently working in an MNC. They do not let society stereotypes and negative perception of dance affect their passion. They see every day as a new chance to spread love and positivity through dance.
Check out their YouTube channel for dance covers. You can also find them @urban.tehelka on Instagram and @Urban Tehelka Dance Studios - Official on Facebook to stay updated with their dance routines even during the times of quarantine!
Additional details
April's event is going to be our first virtual event and we are excited to engage with the community. The session will be conducted on Zoom. The zoom link will be emailed to all participants on the day of the event. See you there :)
Location
Hosted at Home
Wherever you live!
Islamabad, Pakistan
When April 23, 2020
6:00pm - 7:30pm