The beauty of the handmade is the very human quality of imperfection.
Jen shares how letting go of perfectionism enabled her confidence and success as a printmaker, designer, and artist.
About the speaker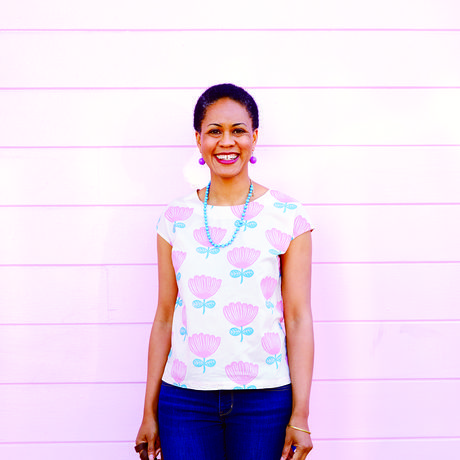 Jen Hewett is a printmaker, surface designer, textile artist and teacher. A lifelong Californian, Jen combines her love of loud prints and saturated colors with the textures and light of the California landscapes to create highly-tactile, visually-layered, printed textiles. She has created custom textile designs for companies such as Fringe Supply Co. and Cotton + Steel (a division of RJR Fabrics).
Jen's first book, Print, Pattern, Sew: Block Printing Basics + Simple Sewing Projects for an Inspired Wardrobe, was published by Roost Books in May 2018. Jen and her dog Gus live in San Francisco, two blocks from Golden Gate Park, and three miles from the Pacific Ocean.
Favorite quotes from this talk See all
"

Perfection is the enemy of craft. — Jen Hewett
"

You start the project by starting the project. — Jen Hewett
"

If anxiety feeds itself, so, too, does confidence. — Jen Hewett
"

If anxiety feeds itself, so, too, does confidence — Jen Hewett
"

Perfectionism is the enemy of art and of craft, both of which require a love of experimentation and a stomach for failure. — Jen Hewett
244

Lovely Attendees







see everyone