Rea Sepping and Justin De Bondi
– Hosted at Your home!
part of a series on Nature
About the speaker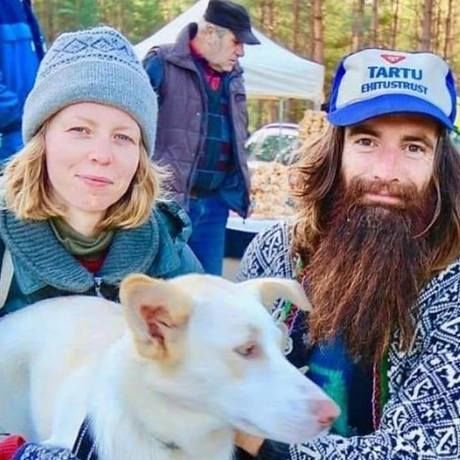 Our special guests for this month's event are Rea Sepping and Justin De Bondi. Rea is a plant enthusiast, urban garden activist, event organiser and landscape architect who loves trees and mushrooms 🌺🌿 Justin is a social worker who was finding a lot of eco-building and traditional building opportunities in his travels before settling in Estonia.
Together they joined with other Tartlane looking for a more resilient urban environment and society. They were active in building Elav Tartu, a transition town movement, holding events and discussion evenings, screening films, establishing land agreements with the council for urban gardens and growing a garden community. They are now establishing a new home for their NGO on Piusa Jõgi in Võrumaa. Eikellegimaa MTÜ focuses their energies on more community reliant and sustainable ways of living. They are beginning a food-forest to experiment with a possible example of a more diverse, efficient and nature-regenerative way of producing food.
Join us in our next event, to hear the full story 🙂
Additional details
👩‍💻This is a VIRTUAL event. We will be meeting on Zoom platform, further details and link to the event will be shared shortly.
⏰ We will meet on 5th of June at 08:45 UTC+03 From 08:45 we open the chat room and at 9:00 we start a morning talk with the speaker. Feel free to grab your favourite morning drink or snacks!
🌎 Local or global - there are no borders from where you tune in.
Location
Hosted at Your home!
Estonia, Tallinn
Tallinn, Estonia
When
–