Tara speaks about the importance and understanding of being Inclusive
About the speaker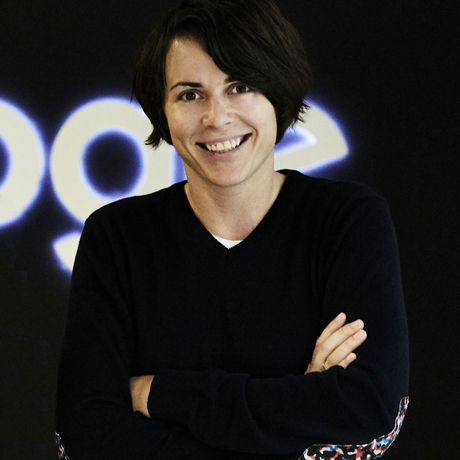 Tara is a Creative Director at Google.
At age four, Tara's kindergarten teacher told her mother that Tara would grow up to be the Prime Minister of New Zealand, or the devil itself. After casting a career in politics aside, and realising red wasn't her colour, Tara found her calling in the halls of Whybin\TBWA Auckland working in advertising.
It was here that she and her creative partner gained international attention by floating shares in their creative future, successfully crowd funding themselves to Cannes. During her time at TBWA, Tara had a complete disregard for discipline and convention, she was named in Campaign Magazines Top 50 emerging talent portfolio, and submitted several entries into the pantheon of ABSOLUT work, one of which was the creation of a limited edition ABSOLUT bottle design. Tara then decided to swim across the ditch to Sydney where she joined Saatchi & Saatchi.
It was here that Tara created a children's book for OPSM that tested the eyesight of children, which in 2016 was named by the WARC 100 as the most effective marketing campaign in the world.
Tara now finds herself at Google where her and her team's remit is to come up with creative uses of Google's products and platforms for Asia Pacific's largest clients. Her work has included creating real-time marketing platforms that reunite lost dogs with their owners for Pedigree, building immersive story time platforms for Disney, building KUPU a tool that uses machine learning to help revitalise indigenous language for Spark, and creating Aa LIVE Augmented Reality experience for the show Stargazing Live that put the entire solar system into viewers living rooms. More recently one of Tara's proudest achievements is co-founding the diversity initiative RARE supported by Google and D&AD.
Tara continues to disrupt the status quo, with a passion for using advertising as a medium for social good, and in doing so has won over a hundred international awards during her advertising rebellion.
Favorite quotes from this talk See all
"

What makes you different? Think about it, bring it to work, share it with others, celebrate it. Don't suppress it, don't hide it, don't conform. — Tara Mckenty
"

What's interesting about the LGBTQ+ community is that we out-earn and we out-spend out straight counterparts by more than double. It's massive! So it's pretty important to have the rainbow dollar perspective in the room I'd say! — Tara Mckenty
"

Diversity is 2-dimensional. There's inherent diversity, which is what you're born with, and then there's acquired diversity. Acquired diversity are the things you pick up throughout your life that shape and shift your perspective on the world. — Tara Mckenty
"

It's human to make what you know... When you have a rich cross-section of perspectives at play, it results in work we can all be proud of. — Tara Mckenty
"

The argument for more inclusive cultures in our industry is more than just ethical... there is a business need; a need to relate to our customers and to continue to evolve as an industry. That's not just my theory. The consequences of allowing dominant cultures to exist are playing out right now: 72% of people feel most advertising does not reflect the world around them, 63% claim they don't see themselves represented in most advertising, and 60% say they don't see their community of friends, family and acquaintances accurately represented in the work we are creating for them. — Tara Mckenty
239

Lovely Attendees






see everyone