The director of a multidisciplinary cultural institution in Brussels talks about how he changed and modernized his house into a leading avant-garde venue.
About the speaker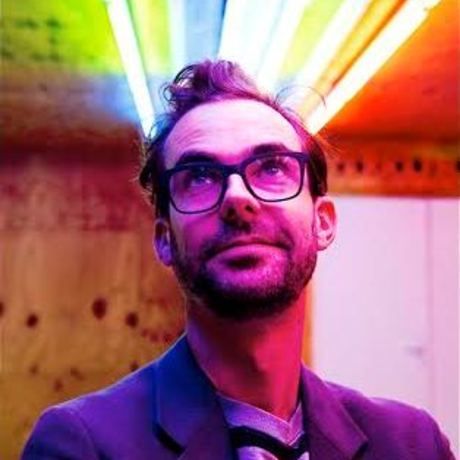 Tom Bonte (1977) is the general and artistic director of art center Beursschouwburg in Brussels since 2011.
He studied Art History at the KU Leuven and graduated with a study on the relation of German and Flemish Primitive Painting in the late medieval period.
He previously worked at the Antwerp deSingel arts center (2001-2004) and as a programmer performing arts at art center Vooruit (2005-2011).
Since joining Beursschouwburg, Tom's focus has been on the institution becoming once again 'a beating heart' in the cultural life of Brussels.
At CreativeMornings Brussels, Tom will talk about how cultural institutions now-a-days need to reinvent themselves - given the changes in their audience and their expectations, as well as given the broader socioeconomic changes.
Favorite quotes from this talk See all
"

We're not trying to build an audience, we're trying to build a community. — Tom Bonte
"

Can art save the world? My answer is very clear, very simple, very short—no. Then there is this another question, "Can art change the world?" and there my answer is very short as well, it's also no. But I do believe that people can change so in that sense if people can change and art can really change people then, there's some hope in the purpose of art. — Tom Bonte
"

I prefer to talk about small explosions rather than revolution. — Tom Bonte
"

Since I'm here we tried to provoke small explosions. Small people driven ways of changing things sometimes very simple sometimes a bit bigger but never revolutionary in itself but maybe the adding of up all these different explosions might be a bit of a revolution or at least a strong evolution. — Tom Bonte
"

We take serendipity seriously. — Tom Bonte
84

Lovely Attendees








see everyone