"would you bet your life on that?"
Robert discussing his insights on chance from inside the creative space that is his art studio.
About the speaker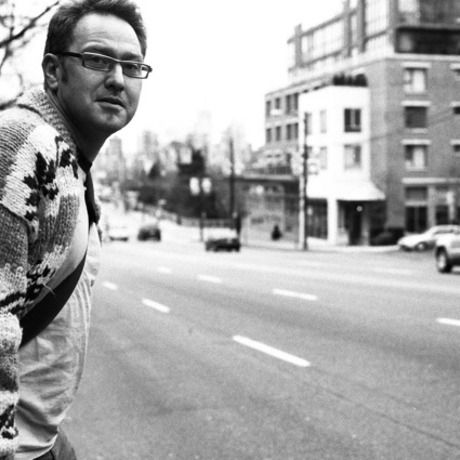 NOTE: Vancouver uses a lottery system. See below for special ticketing information.
Robert Chaplin was born under a lucky star and raised in the Canadian wilderness.
Royal Canadian Academician, Guinness World Record Holder, Publisher and Hard stone carver.
Robert Chaplin has drawn pictures every day since the age of five, works to the trade in abnegation of convention, and builds his nation one handshake at a time.
How do you define creativity and apply it in your career? Creativity is given, all people are creative, all of our ancestors were creative, they created us, and they survived long enough to do so. Perhaps its a matter of expression, born of necessity. My survival has depended entirely upon production, in preaching to the converted and working out from there, in developing pieces, which may find quiet enjoyment in the company of another.
Where do you find your best creative inspiration? From my collectors, friends and colleagues, at the bank, in my kitchen, on the street, in a forest, in the Garbage can, at work in my studio with my ass in the chair. Creative inspiration is difficult to quantify, and maybe even harder to find when you are actually looking for it. Think of all the many problems in your life, how many solutions are there to solve those problems ?
What's the one creative advice or tip you wish you'd known as a young person? It's said that youth is wasted on the young and wisdom is wasted on the old. I wasn't listening to any advice as a young person and think it might be possible that each bit of valuable advice ever received, happened after earning a hard lesson. That in achieving failure we find our greatest success. That and, all the right people are the ones who show up, they are yours, cherish and entertain them.
Who would you like to hear speak at CreativeMornings? Hobo Divine, Bruce Turnbull, Jim Ramsay
Hobo Divine: Animator, designer, and composer knows as much about timing as everyone alive combined. He lives in Vancouver, taught me how to time my storyboard with a metronome and has worked on animation projects including but not limited to; Ren and Stimpy, Yo Gabba Gabba, and Mad TV.
Bruce Turnbull: Genius painter turned construction contractor and used that process to create a network of enthusiastic art collectors. Born in Vancouver, currently living in Armstrong.
Jim Ramsay: Architect by training, sketchbook genius, patron, maker, and collector by profession.
What did you learn from your most memorable creative failure? "Be a Primadonna in production and nice at all the parties"
What's your one guilty creative indulgence? Writing cheeky Rhymes
What are you reading these days? This list ;)
How would you describe what you do in a single sentence to a stranger? I make things
*What myths about creativity would you like to set straight? * That the idea is the most important thing. Who has been the biggest influence on your life? What lessons did that person teach you? My Father, taught me that walls are not barriers, and that you can fly a kite high enough for people to take notice.
What was the best advice you were ever given? see number 2
What books made a difference in your life and why? 'Frankenstein' by Mary Shelly read it in grade four, needed the dictionary, looking up words and reading interrupted the flow of description and slowed me down, so after I'd finished, I read it again. I wouldn't say it is the best written book but, as it was created by a home schooled 19 year old girl, it provides an excellent foil for public education and allowed me to bypass teen lit.
What has been one of your biggest Aha! moments in life? when I discovered that one could make bad flaws into choice accents.
Favorite quotes from this talk
No quotes yet. Sign in to tag a quote!
Photos from this talk See all
navigateleft
navigateright
202

Lovely Attendees








see everyone