You can be anyone in a video game.
Zoyander joined us to talk about their research into gender identity and the role video games play in helping people in the journey to acceptance, and as a medium to display the research results.
About the speaker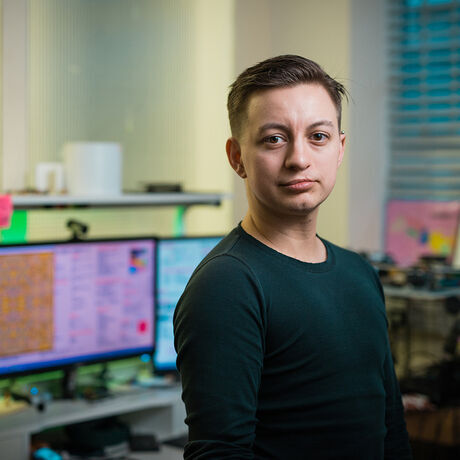 Zoyander is an artist-researcher and critic; they have been working at the fringes of indie videogames for almost a decade, but their practice also involves other forms of media art and (mis)uses of technology. After becoming increasingly sensitive to the limitations of linear text, they began mediating research in interactive and tactile forms, in order to surface ambiguity and allow mess to stay messy. Led by ethnographic and historical research, they create lo-fi glitchy games and custom hardware for festivals, galleries, and museums. They like to work with toxic garbage, be that through recycling old computers that were destined for landfill, or through recontextualising trauma in history and ethnography.
Zoyander will be joining us for #CMspectrum. Ahead of their talk why not watch their film Skeleton in a Beret
They have also been featured on the Our Favourite Places website
Favorite quotes from this talk See all
"

So, if you're a museum and you have something to teach me, why can't you use display to do that? To just, like, smush that knowledge directly into my face? — Zoyander Street
"

Why make a sword so big? Why is this one sword made of water? And is this weirdness, actually, kind of really normal if you see it in the right context? — Zoyander Street
"

This is not a binary experience. We construct a performance that is as real or as fake as we need it to be. — Zoyander Street
"

I was then and kind of still am a total dilettante when it comes to coding and electronics. — Zoyander Street
21

Lovely Attendees





see everyone